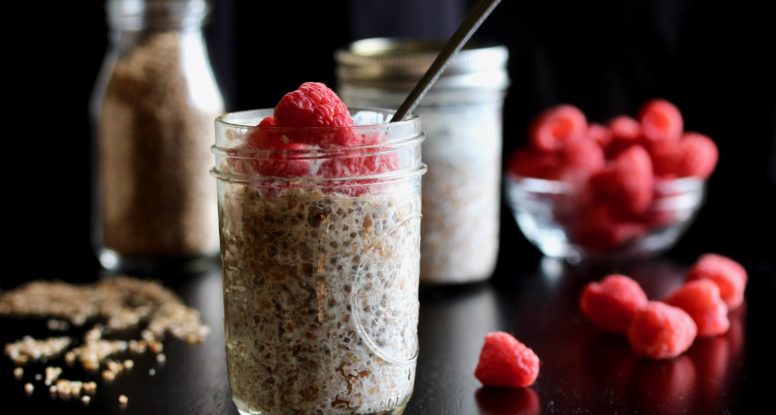 Super Easy Overnight Bulgur
Creative breakfasts on weekday mornings are not my forte. That's why you'll often see me noshing on PB&J toast. But recently, with the little sous chef heading out the door early, I've found the need to be a little more creative. Read – kids are choosy when it comes to breakfast food. What? You already knew this? 🙂 One thing we're digging right now? Overnight bulgur! Nope, you didn't read that wrong, I 100% meant bulgur NOT oats. Want to know more? Keep reading!
Overnight Cooking
Okay, well, it's not exactly "cooking," it's more like meal prep. But it's smart, especially if you are a zombie in the morning, like me. Making breakfast the night before means you can wake up and eat your food without having to think too much. A total win in my book. And the prep it takes for making this overnight bulgur is ridiculously easy. And it's totally a task your kids can help you with. It takes 5 minutes MAX and requires a little measuring and a little stirring and that's it!
But Why Bulgur?
Aha, well, let me ask the question right back to YOU! Why NOT bulgur? Yes, oats are great, but sometimes you need to change things up a bit. And bulgur is an easy and fun grain swap! And you'll still be getting all of that awesome nutrition because bulgur is just cracked whole wheat grains! Woo hoo!

Customize It!
The other reason I love this recipe is because it's totally customizable. That means your most selective eaters can make a version that appeals to them. Let's start with the liquid. I use almond milk here, but you can seriously use almost any liquid – cow's milk, hemp milk, coconut milk, yogurt, etc! Beyond that, you can get super creative with the flavorings and toppings. Add spices, nuts, berries, fruit, seeds, whatever you LOVE! How fun is that!?
My Favorite Flavor Combinations:
1/4 cup milk/1/4 cup coconut milk + 1/4 cup chopped mango + 1 Tb chopped cashews + 1 Tb shaved coconut
1/2 sliced banana + 1 Tb chopped peanuts + 1/4 teaspoon ground cinnamon
1/4 cup raspberries + 1 Tb pistachios + 1/8 teaspoon pure vanilla extract
1/4 cup pitted sweet cherries + 1 Tb toasted, sliced almonds + 1/8 teaspoon almond extract
1/4 cup chopped pineapple + 1/4 cup chopped mango + 1/4 banana, smashed + 1 Tb chopped cashews
Print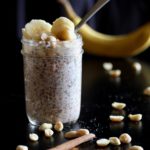 Super Easy Overnight Bulgur
---
Author:

Prep Time:

5 minutes

Cook Time:

overnight

Total Time:

-25628235.483333 minute

Yield:

1 serving

Category:

breakfast
Description
You've made overnight oats, but what about overnight bulgur? You'll love this fun twist and all of the customizable, yummy, nourishing options for flavor! @cookinRD | sarahaasrdn.com
---
Ingredients
For the bulgur:
1/4 cup bulgur
pinch salt
1 teaspoon chia seeds
1/2 cup plain almond milk (or other milk of your choice)
Toppings:
fruit – berries, bananas, cherries, melon, mango, peaches, pineapple, etc
nuts – walnuts, almonds, pistachios, cashews
seeds – pumpkin seeds, poppy seeds, flax seeds, sunflower seeds, etc
spices + flavorings – cinnamon, nutmeg, cardamom, vanilla extract, almond extract, etc
---