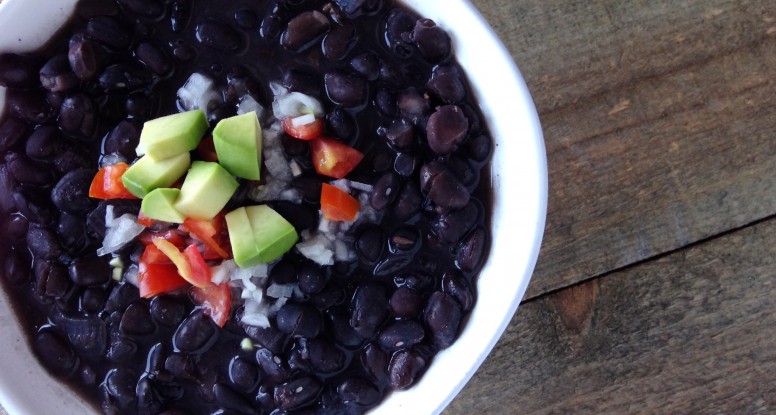 Basic Black Beans From Scratch – Recipe Redux
Looking to "amp-up" your freezer-meal arsenal? Have no fear, because my Basic Black Beans are here!
Ok, so that was a little hokey, but it's true! This month's theme for the Recipe Redux was to share one of our favorite freezer meals. Immediately, I thought of my favorite recipe for basic black beans. How many times have they saved my life? More than I can count, let's just say that.
What's so great about these beans? EVERYTHING!
I'm not joking. They are just an all-around hero in my house and let me tell you why. First, they are made from scratch and that makes for some pretty perfect beans. Oh, I hear you mocking me about that, but hear me out. When you cook beans from scratch, you get to flavor them and control their firmness. Have you ever tried to eat a bean from a can, just by itself? It's not that great, right? Generally flavorless and slightly on the mushy side, right? Well, those beans have their purpose, but not when I just want to sit down and eat a bowl full. Second, these beans are freezer champions. Meaning, you can stick these beauties in the freezer and then break off bits and pieces when you want them. It's amazing and such a time saver!
Oh, I can almost hear you now…"Sara, this is great, but what the heck am I going to do with all of these beans?"
Don't freak out! I wouldn't leave you hanging like that! There's sooooo much you can do with these. First, you can literally just eat them out of the pot like soup. Top a bowl of black beans with Greek yogurt, a little salsa and cheddar cheese and you've got an amazing meal. Or, drain them and add them to tacos or burritos. Still not buying it? Try mashing them up and putting them in a quesadilla or on top of a piece of whole grain toast along with some avocado. Sound good? Whew…now go make them and see for yourself!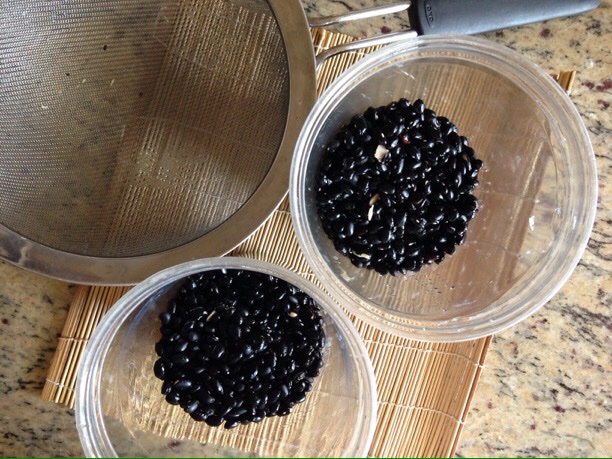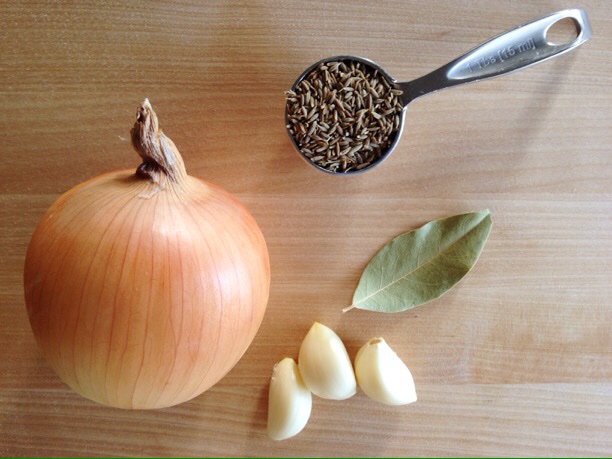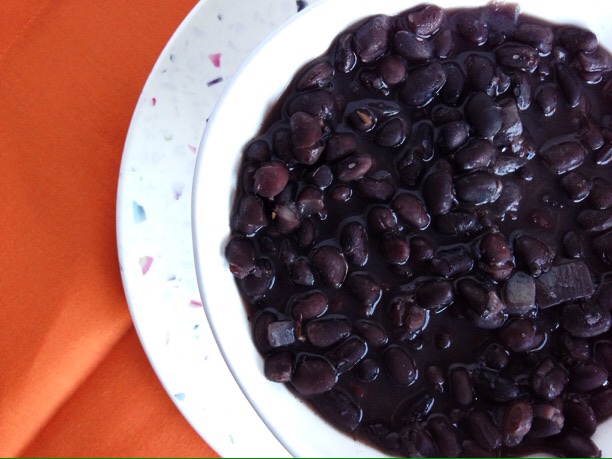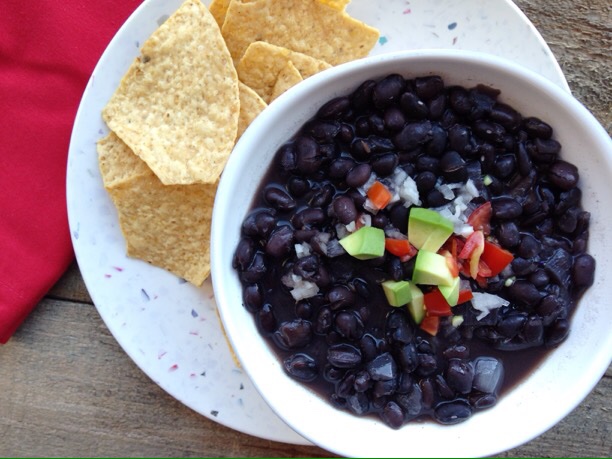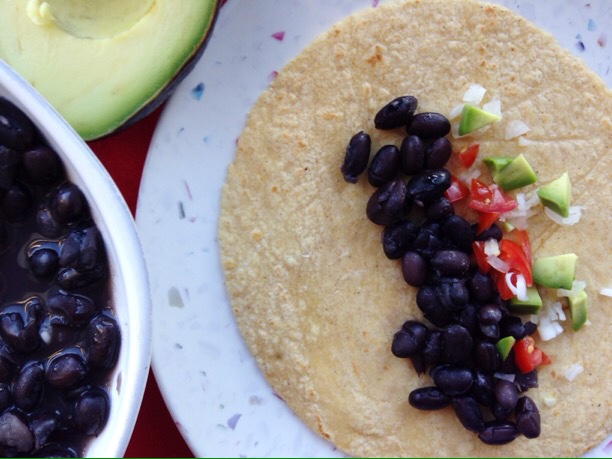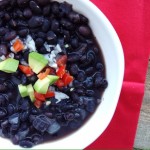 Basic Black Beans From Scratch
---
Description
With just a little planning, delicious black beans can be yours to be used in any meal. These beans freeze well, so enjoy some now and stick them in the freezer to have later.
---
1

pound dried black beans, sorted and rinsed

1 tablespoon

olive oil

1

yellow onion, chopped

1 tablespoon

cumin seeds

6 cups

water

3

cloves garlic, peeled and left whole

1

bay leaf

1 teaspoon

Mexican oregano
---
Instructions
The night before
Place the rinsed black beans in one or two large, sealable container(s) and pour enough water over them to cover by a few inches (they'll expand a little, so give them room!)
To cook the beans
Heat the oil in a large pot set over medium heat. Add the onion and cook until softened, about 5 minutes. Add the cumin seeds, stirring and cook an additional 1 minute.
Drain the beans from the soaking liquid (you can toss the soaking liquid) and place in the pot with the onions and cumin. Add the water, garlic and bay leaf. Bring to a boil. Stir, then reduce the heat to a simmer and cover partially with a lid. Cook, stirring occasionally for about 50 minutes to 1 hour, Add the salt and cook an additional 15-20 minutes or until the beans are tender, but still holding their shape.
Remove beans from the heat and stir in the Mexican oregano.
Serve as is for the perfect side dish or drain and add to tacos or quesadillas. They can also be served as soup and topped with Greek yogurt, chopped tomatoes and fresh cilantro.
Notes
Makes about 6 cups drained black beans.
Nutrition
Serving Size:

12

Calories:

146

Sugar:

1

Sodium:

8

Fat:

2

Saturated Fat:

0

Unsaturated Fat:

1

Trans Fat:

0

Carbohydrates:

25

Protein:

8

Cholesterol:

0