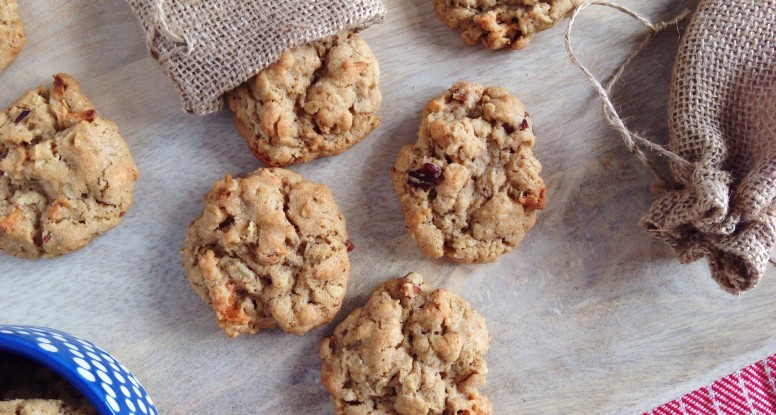 Cinnamon Apple Oatmeal Cookies
Besides waffles, I love cookies.
I always have, and I likely always will. In fact, I'm convinced I'll be the old lady at the nursing home hoarding cookies and scarfing them down in my rocking chair, collecting a pile of crumbs on my nylon pants. Hopefully it'll be a nursing home with a good housekeeper. 😉
But, I digress. My point is, besides tasting awesome, there's just something special about a good cookie. It evokes happy childhood memories and can make a day that wasn't so great, pretty awesome. While my heart belongs to the chocolate chip cookie, I also have a big place in my heart for the oatmeal cookie. Oatmeal and chocolate is actually a favorite of mine too, go figure. But, because a certain someone in New York said she needed an oatmeal cookie recipe, I wanted to be creative and "think outside the box" with this recipe. It didn't take long for me to come up with Cinnamon Apple Oatmeal Cookies. No chocolate, but still so delicious.
Are cookies a health food?
Oh no, no they're not. But here's the deal. Cookies exist because of that special-ness I mentioned above. So, you must enjoy them on occasion. How can I say this as a dietitian? Well, because I am a real person. I know that we all need to treat ourselves and I know that we can do it in a way that won't destroy all of the other good things we've done to nourish our bodies. So, here's the deal. Use some whole wheat flour, get rid of some of the sugar and keep the portion small.
Now treat yourself by making and enjoying these Cinnamon Apple Oatmeal Cookies!
And here, the beauty shots of my Cinnamon Apple Oatmeal Cookies: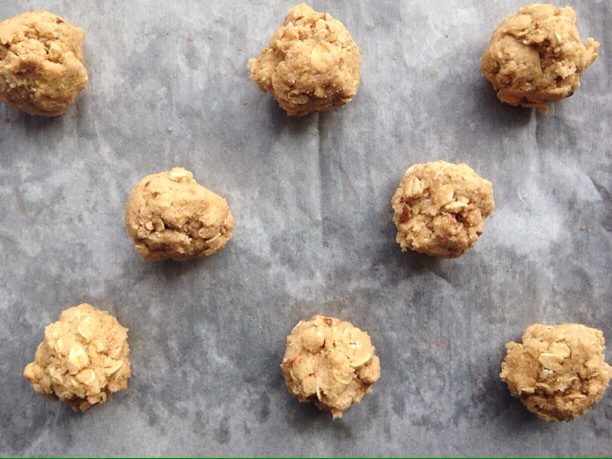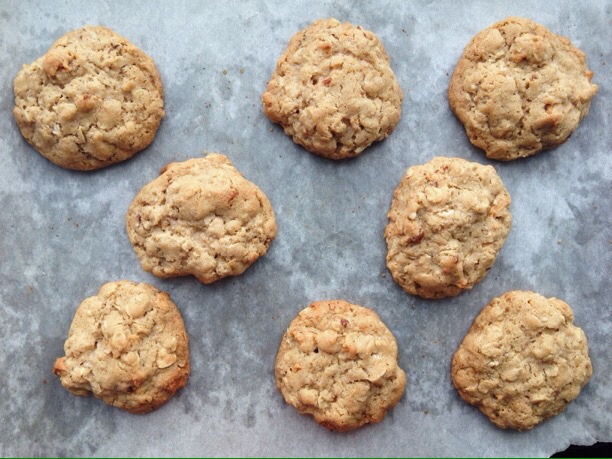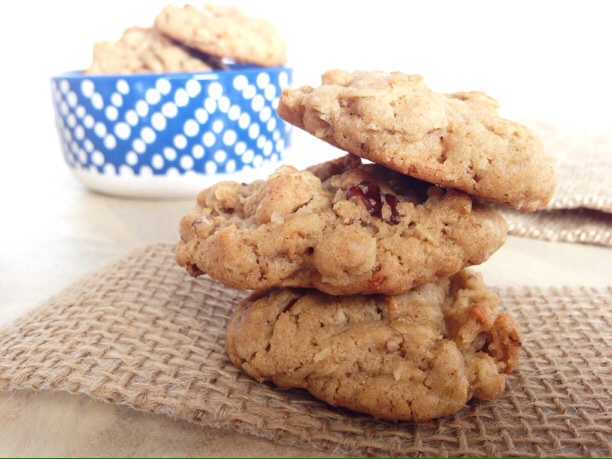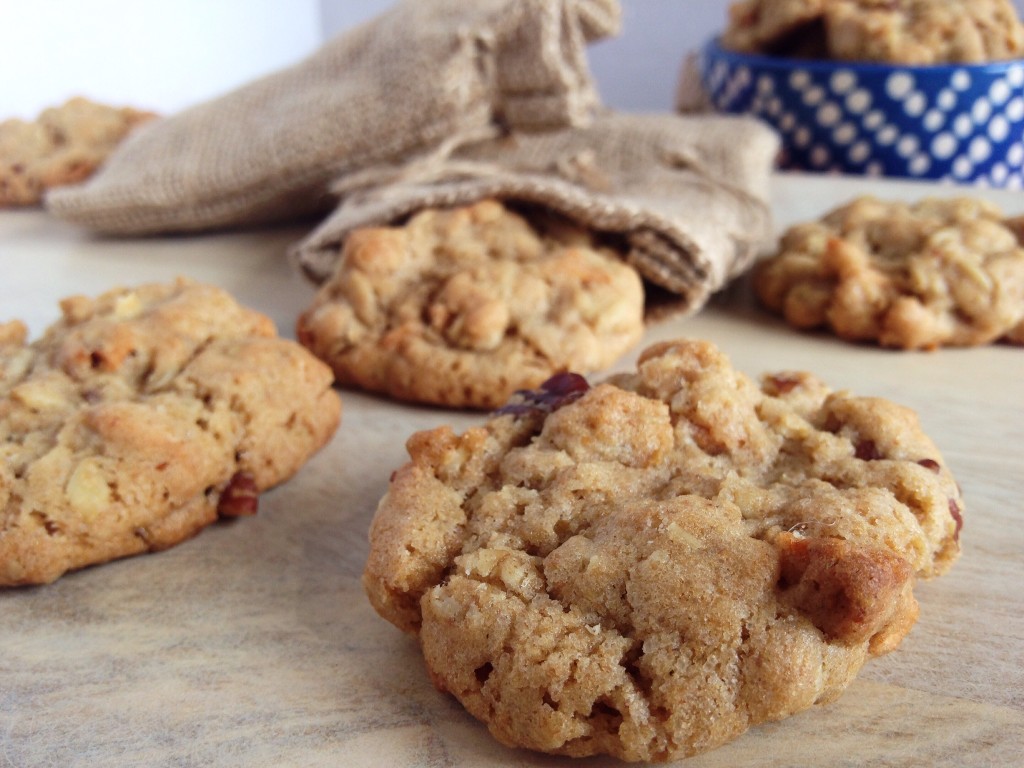 Print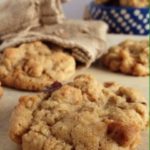 Cinnamon Apple Oatmeal Cookies
---
Description
A classic oatmeal cookie made with dried apples and plenty of cinnamon.
---
1/2 cup

all purpose flour (

75g

)

1/2 cup

whole wheat flour (

77g

)

1/2 teaspoon

baking soda

1/4 teaspoon

baking powder

3/4 teaspoon

ground cinnamon

1/4 teaspoon

salt

1/2 cup

butter, softened (I used salted butter)

1/3 cup

granulated sugar

1/3 cup

packed brown sugar

1

large egg

1 teaspoon

vanilla extract

1/2 cup

chopped dried apple (about

1 ounce

)

3/4 cup

rolled oats (

183 grams

)

1/4 cup

chopped pecans
---
Instructions
Preheat the oven to 350'F and line cookie sheets with parchment paper.
In medium bowl, whisk together the flours, baking soda, baking powder, cinnamon and salt.
In the bowl of a stand mixer, using the paddle attachment, whip the butter until creamy, about 2-3 minutes. Scrape down the sides of the bowl and add the granulated sugar and the brown sugar. Blend about 1-2 minutes. Add the egg and vanilla and mix until combined, about 20 seconds. Scrape down the sides of the bowl again, then add the flour mixture. Blend on low speed until just combined. Add the apple, oats and pecans and mix until just combined.
Drop dough by the rounded spoonful (about 20 grams per cookie) on the prepared cookie sheets, a couple of inches apart from each other. Bake for 10-12 minutes or until golden. Allow to cool slightly on the pan before moving to a rack to cool.
Nutrition
Calories:

2401

Sugar:

165

Sodium:

1369

Fat:

120

Saturated Fat:

62

Unsaturated Fat:

49

Trans Fat:

4

Carbohydrates:

310

Protein:

31

Cholesterol:

430