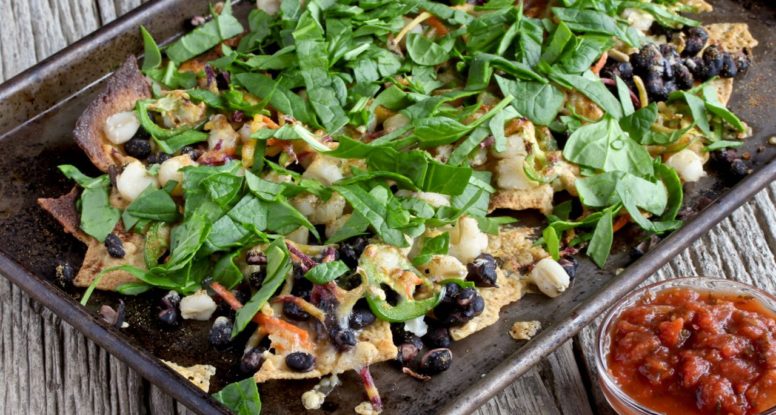 Fast Veggie Loaded Nachos
Can Nachos be considered dinner? I'm here to tell you that, YES, yes they can! Sound crazy? Have I lost my mind? Well, yes and no! But I'm seriously not crazy when I tell you nachos can indeed make a nourishing meal! To prove it to you, I'm sharing my recipe for these seriously delicious Veggie Loaded Nachos!
First, let's journey back in time. Back to when I was a kid growing up in Indiana. I'm pretty sure I always snacked and I'm pretty sure not much of what I snacked on was super healthy (don't worry mom, I'm not judging!). But there was one snack I was always super excited about, and that was nachos!
Hoosier Nachos
If you don't already know, Indiana is known as the "Hoosier" state. Really, it's better if you don't ask where the name comes from. If you're curious, just Google it. It'll just make you sad though, so maybe just don't. But back to those nachos. My mom, a good old Indiana girl, would make these amazing nachos for a snack sometimes. Here's what they were: tortilla chips topped with shredded cheese and maybe some pickled jalapeños. Yup, they were what I'm calling "Hoosier Nachos." Classy, right? Well, get this, while obscenely simple, they were DELICIOUS! I mean, melted cheese on a salty chip? That's what Heaven is all about, right? So good!
Loaded Veggie Nachos
Elaborating on that simplicity was easy when it came to developing these Loaded Veggie Nachos. That's why I stuck with nourishing veggies, and lots of them. Not only are veggies easy, they're also cost-effective! Simle and inexpensive YET nourishing nachos! See, they do exist! So without further ado, I give you the updated version of Hoosier Nachos!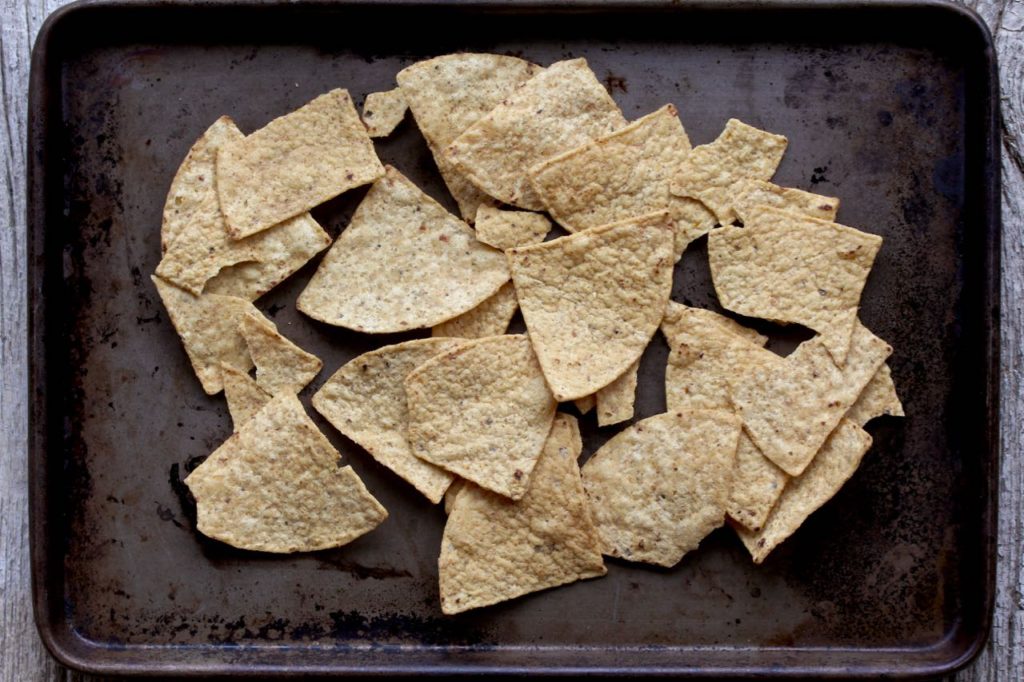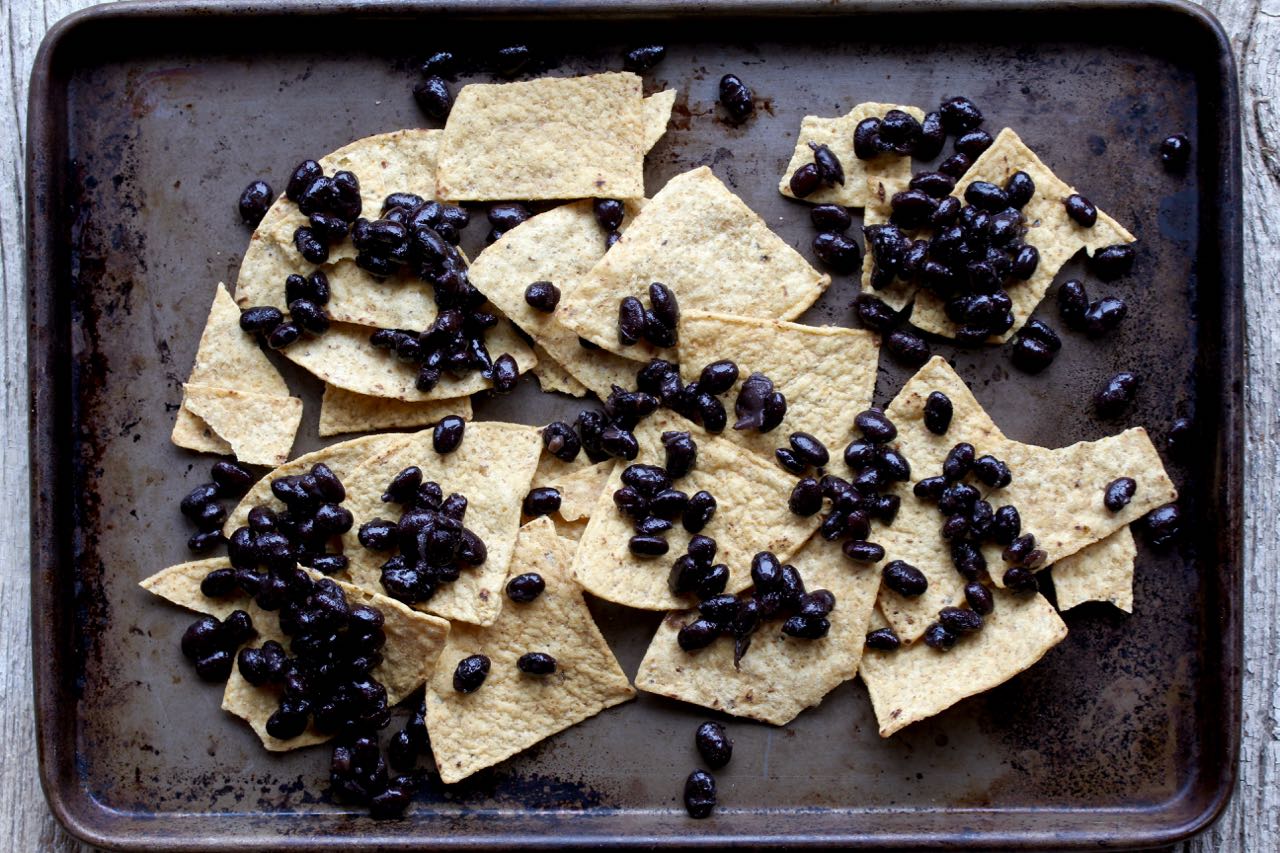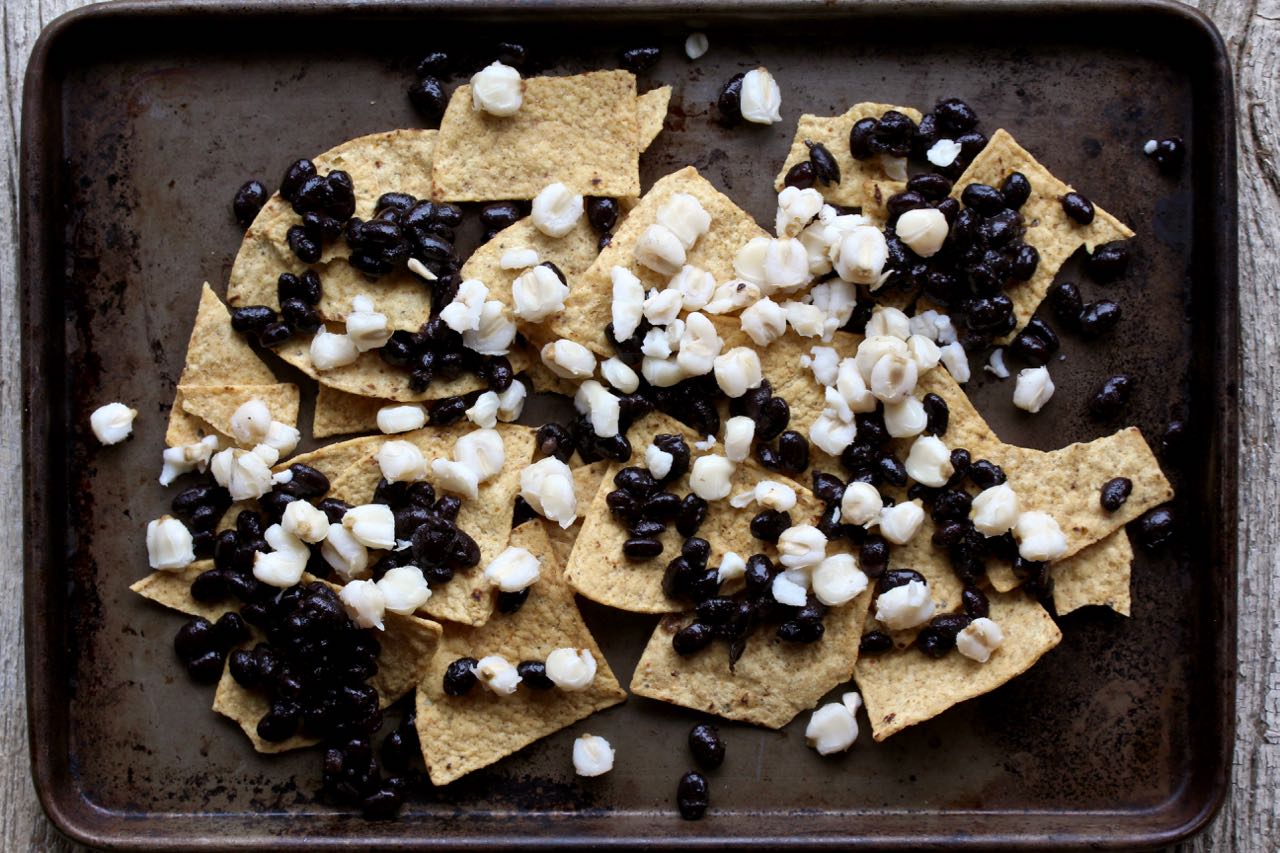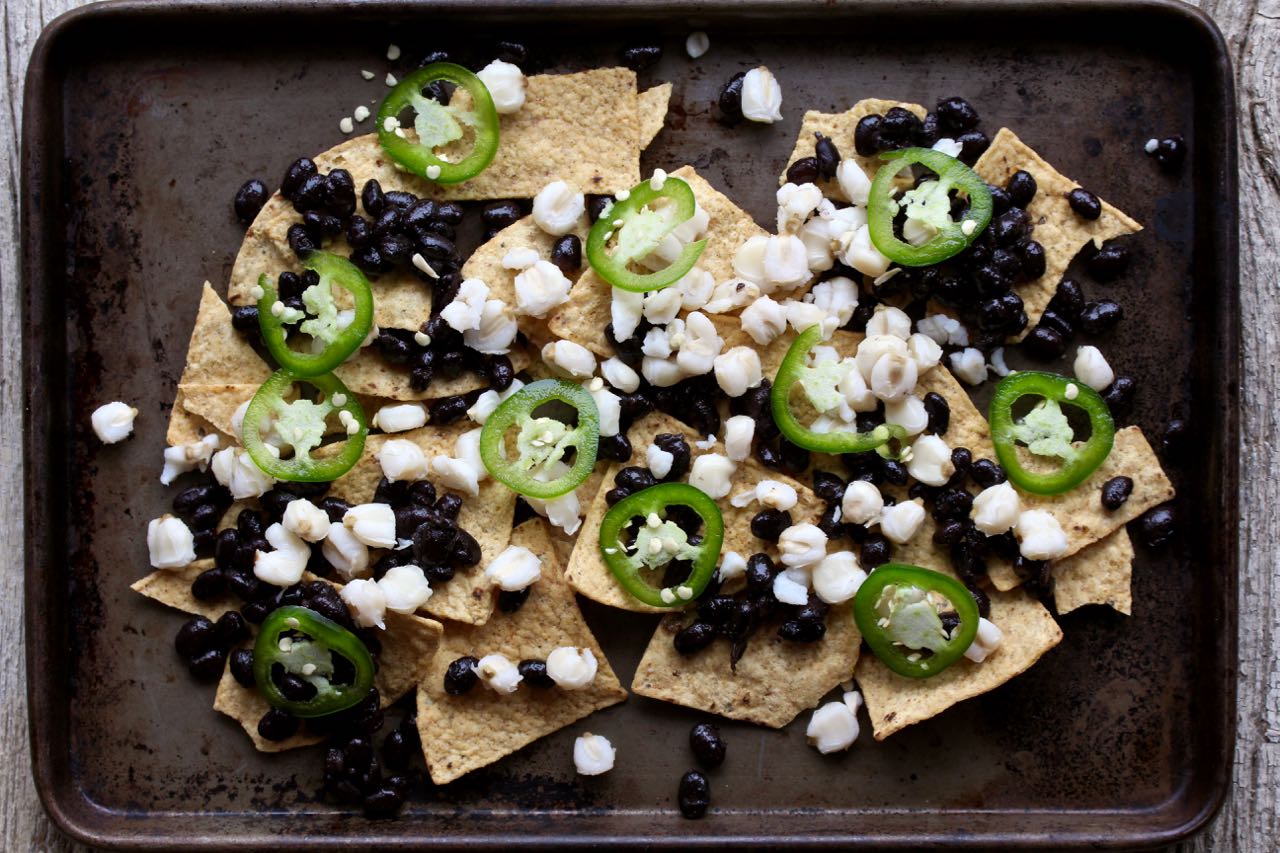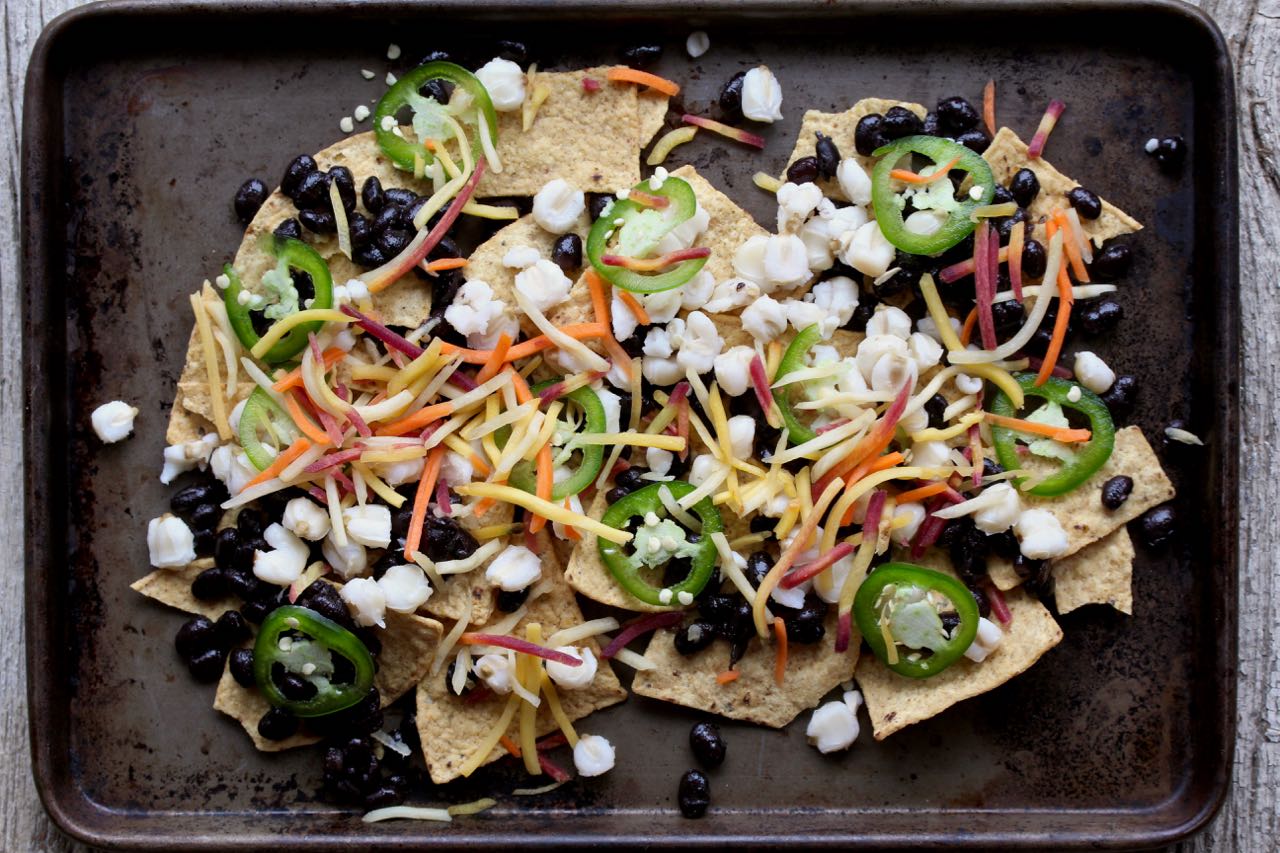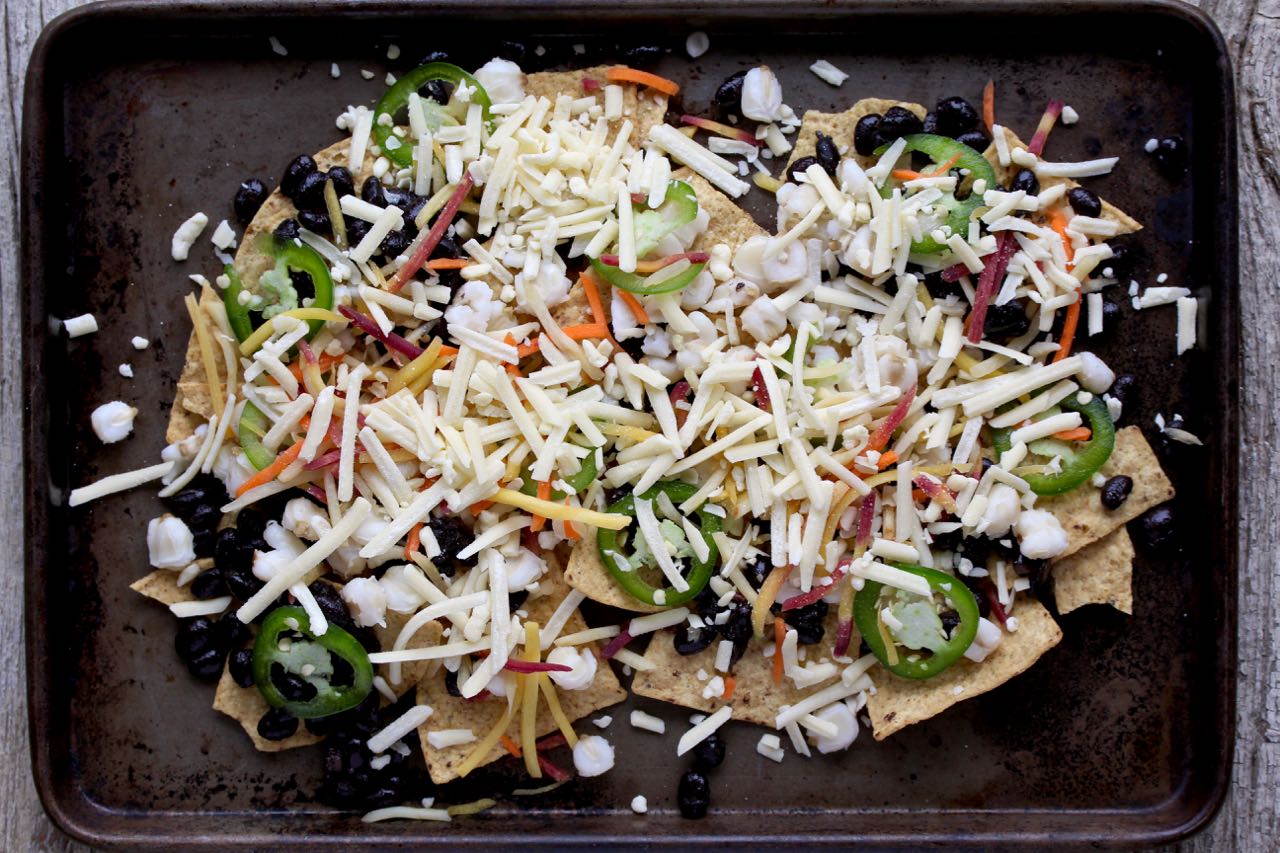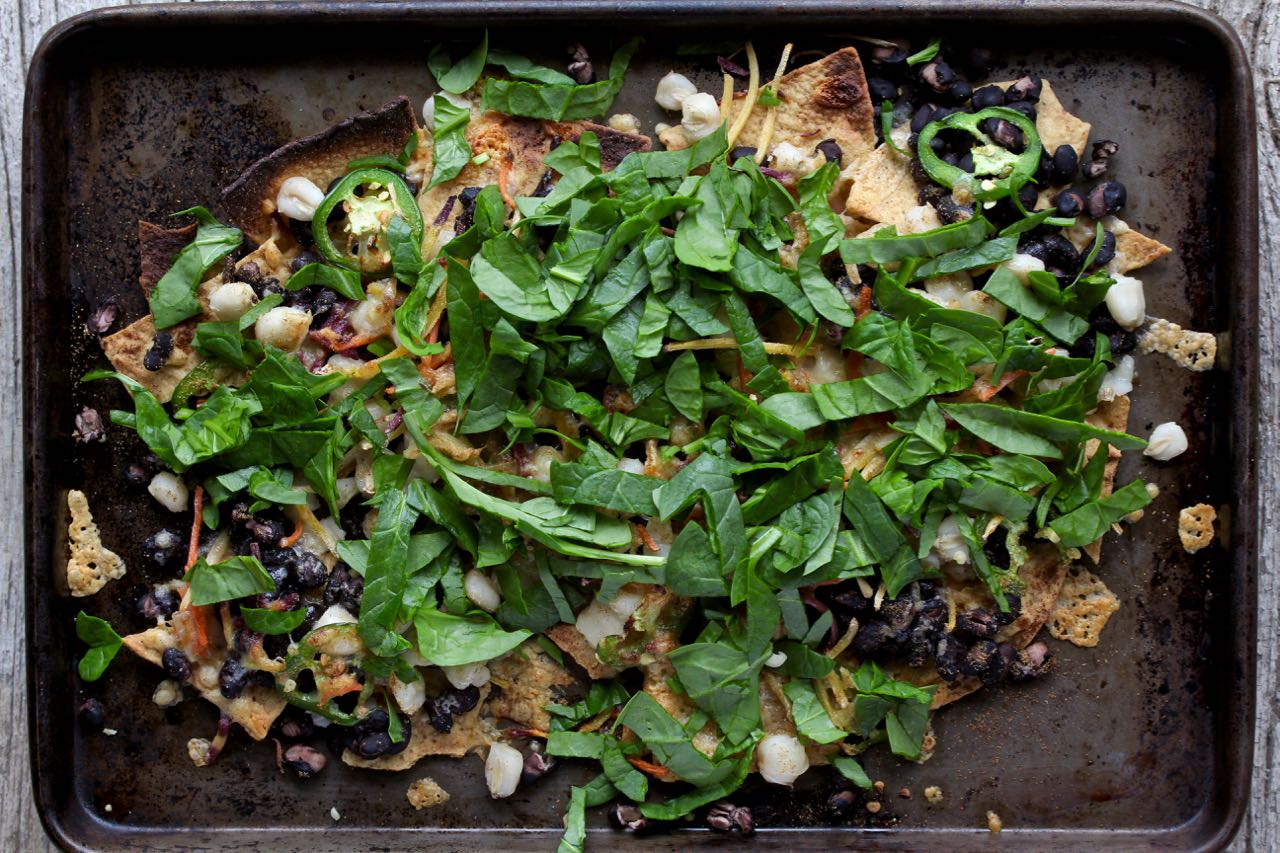 Budget Friendly
As always, a big thanks to Recipe Redux this month for their awesome theme this month of sharing a recipe for a budget friendly meal. These Veggie Loaded Nachos fit the bill – they use canned beans (or make my Basic Black Beans) and hominy along with a few simple veggies and corn tortilla chips, it's definitely an economical meal that anyone can enjoy!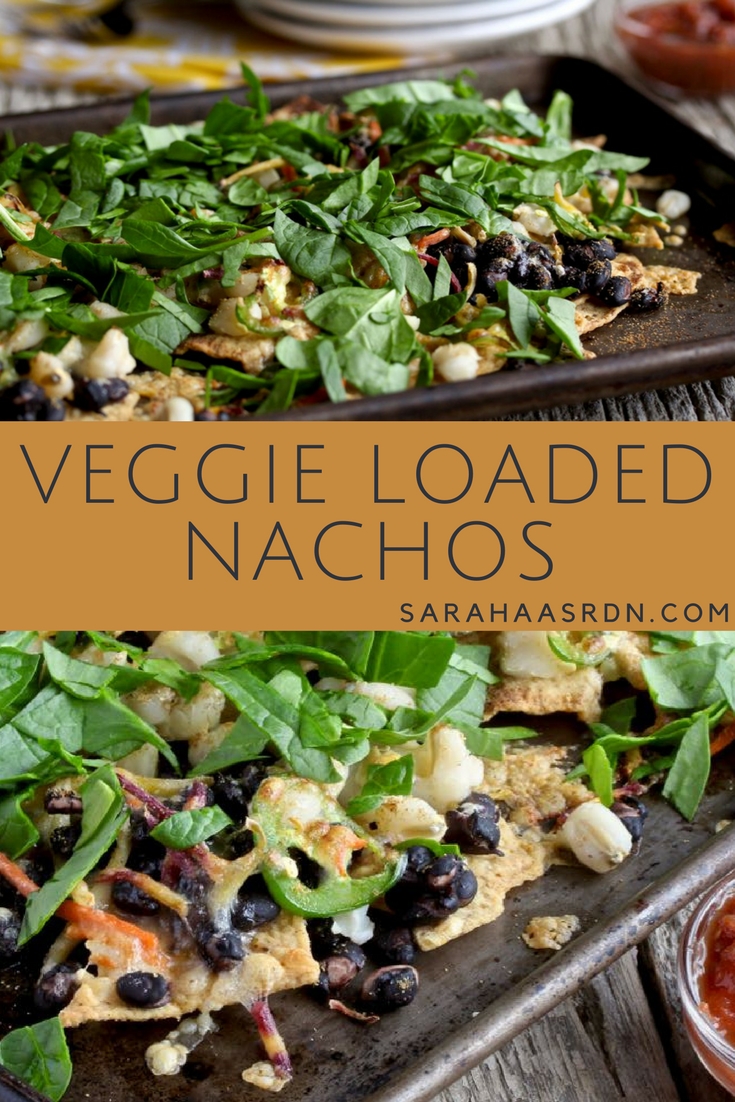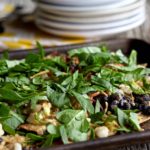 Veggie Loaded Nachos
---
Description
These veggie-full nachos are loaded with great nutrition, are easy to make and fill you up!
---
2 ounces

corn tortilla chips

1/2 cup

cooked black beans

1/2 cup

rinsed and drained canned hominy

1/2

jalapeno, thinly sliced

1/2 cup

shredded carrot

1/2 cup

shredded sharp cheddar cheese

1/2 teaspoon

ground cumin

1

–

2

cups thinly sliced baby spinach
salsa, for serving
---
Instructions
Preheat the broiler.
Spread the tortilla chips on a baking sheet. Top with the beans, hominy, jalapeño, carrots and cheese. Sprinkle with cumin. Broil for 8-10 minutes or until cheese is bubbly and golden.
Top with spinach and serve with salsa.
Notes
Add more beans to up the protein content along with a few dollops of plain Greek yogurt. Make them your own by adding your favorite veggies and other seasonings too!
Nutrition
Serving Size:

2

Calories:

364

Sugar:

2

Sodium:

498

Fat:

17

Saturated Fat:

7

Unsaturated Fat:

9

Trans Fat:

0

Carbohydrates:

39

Protein:

15

Cholesterol:

30