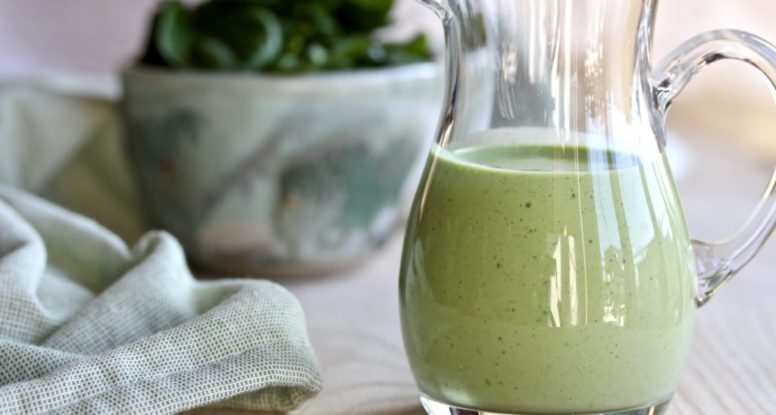 Healthyish Green Goddess Dressing
How many times have you heard someone say, "you should make your own salad dressing! It's so easy!" So annoying, right? But guess what, it's SO true! And this Healthy-ish Green Goddess Salad Dressing is the best example of that. Stop rolling your eyes and read on!
Doin' It Yourself
Trust me, I get how easy it is to buy salad dressing. And there are so many options that sometimes you can spend hours looking at those labels. I mean there's raspberry vinaigrette, buttermilk ranch, chipotle buttermilk ranch vinaigrette… ;). See what I did there? Ha! Yes, the choices are many, but trust me when I say a homemade dressing is so much better. Why? I don't know, it's the love perhaps, but also the fact that you control what goes in it. To me, that's a beautiful thing. Freshness and customization. Can't beat that!
Don't Make it Hard
It's partially a mental thing, right? UGH, one more thing to make! But come on folks, it's simply a matter of buying a few ingredients and dumping them in a blender. If that's hard for you, then well, life must be REALLY hard for you. Besides, making your own dressing makes you look like a BAD-A$$! That's right! What's better than when you pop open your salad at work and someone admiringly says, "WOW! That salad dressing looks ahhhh-mazing!" Then you get to blush and brag and say, "oh this? I made it." See, you're so cool now!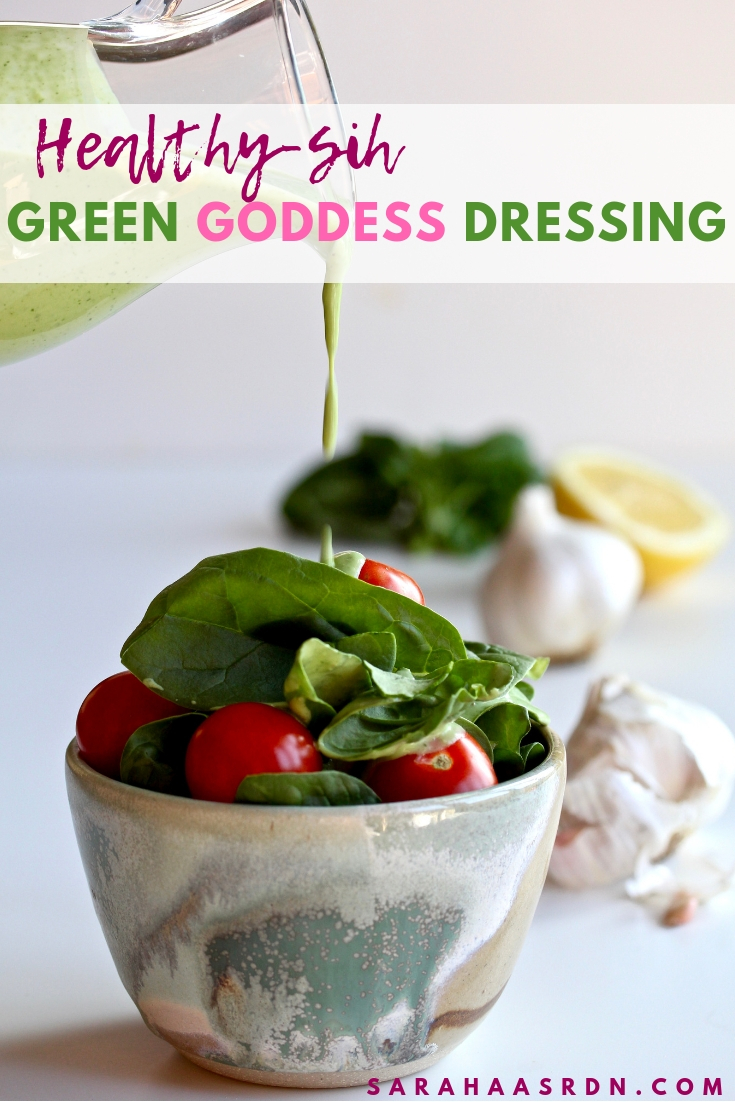 Healthy-ish Green Goddess Dressing
So why make this salad dressing? Because, #1 it is addictively delicious, #2 it's stupid-easy to make and #3 it keeps for 5 days in your fridge (if it doesn't disappear sooner). Don't believe me? Well then, try it yourself! The recipe is conveniently below!
Print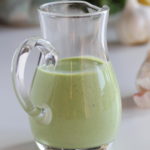 Healthyish Green Goddess Dressing
---
Description
The bottled stuff is good, but homemade is so much! Learn how easy it is to make your own healthyish Green Goddess Dressing!
---
1/3 cup

low-fat buttermilk

1 cup

fresh basil leaves, large leaves torn

1/4 cup

chopped chives

1/4

olive oil mayonnaise

1

clove garlic, smashed

2 tablespoons

fresh lemon juice
salt, to taste
black pepper, to taste
---
Instructions
Place all ingredients in a blender or small food processor and puree until smooth. Enjoy immediately or refrigerate for up to 5 days.