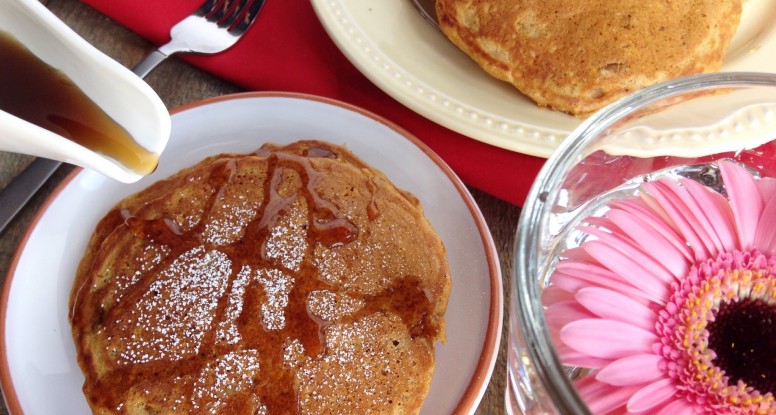 Recipe Redux: Carrot Cake Pancakes
The theme of this month's redux is "back to the dinner table" and I love this theme because I am a huge advocate of sitting down at the table and eating and enjoying meals as a family. When I grew up, this was something we did, maybe not for every meal, but as often as we could. Sure, it was a little crazy at times and there were definitely instances where foods was pushed around on plates or tossed across the table, but it was great and I have many fond memories of sitting and eating with my family.
The tradition of sitting down and eating dinner as a family continues at my house. And to honor the family dinner, I thought pancakes were in order since they happen to be one of our favorite foods. And hey, breakfast for dinner is always fun, right?
My husband happens to really like carrot cake, so he inspired these little Carrot Cake Pancakes. It's totally like having your cake and eating it too. The great thing about them is that these little cakes are loaded with nutrition instead of fat and calories.
To top off the theme of family, I have to include a special thanks to two very special people who helped me with this recipe and blog post, my mom and her husband Stan. Notice how awesome these pics look? Yup, that's their handiwork! My mom created those amazing vignettes and Stan was an expert at holding the makeshift paper "screen" to help create/block light. They also happily obliged to taste-testing, and judging by the looks of the empty plate, I'm assuming they liked them.
So, from my family to yours, we wish you many happy meals at the table!
P.S. – These little cuties are super delicious with a little drizzle of maple syrup and a light dusting with powdered sugar. 🙂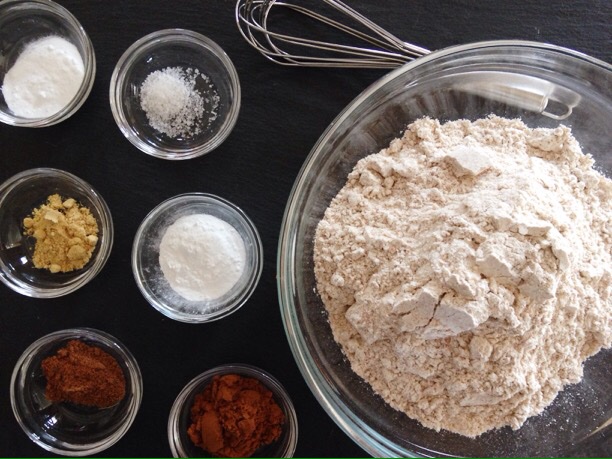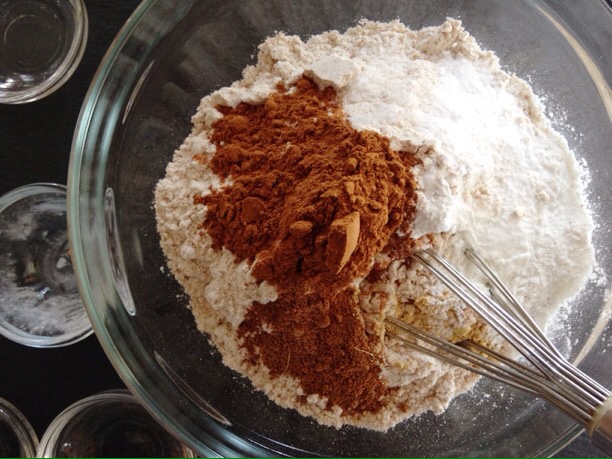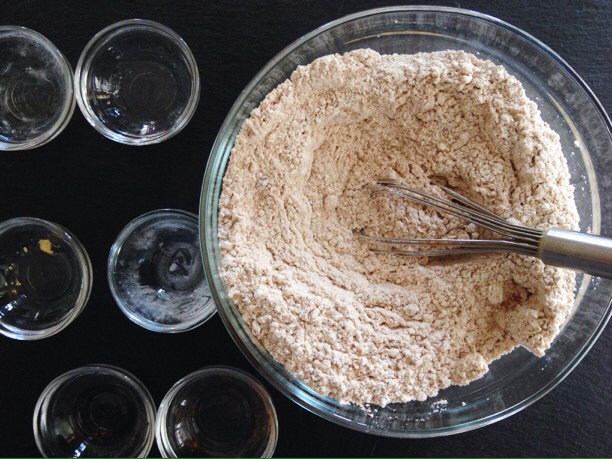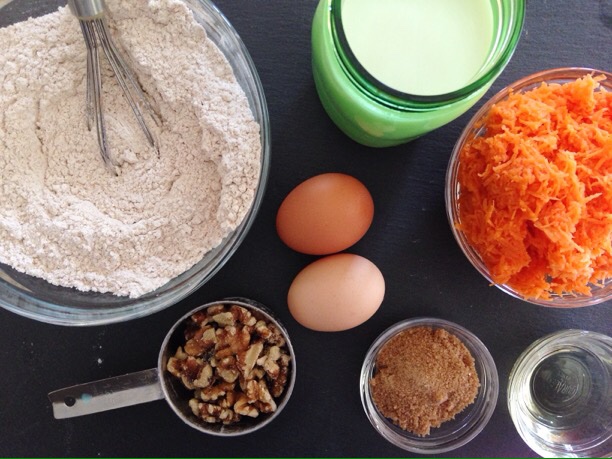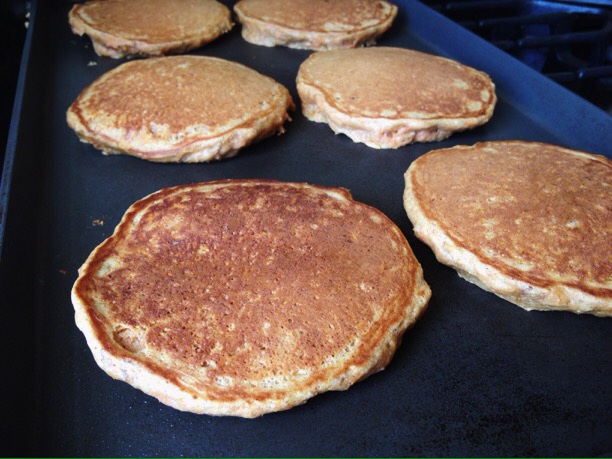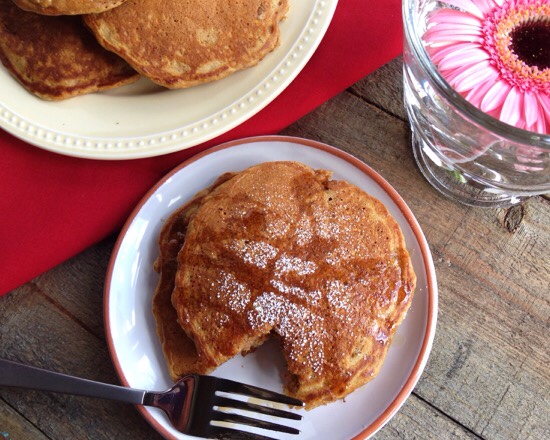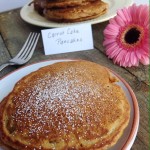 Carrot Cake Pancakes
---
Description
The tasty goodness of carrot cake without all of the fat and calories!
---
1 cup

whole wheat flour

3/4 cup

whole wheat pastry flour

1 1/2 teaspoons

baking powder

3/4 teaspoon

baking soda

1/4 teaspoon

salt

1 3/4 teaspoon

ground cinnamon

1/2 teaspoon

ground nutmeg

1/2 teaspoon

ground ginger

2

large eggs

1 3/4 cup

low fat milk

2 tablespoons

vegetable oil

2 tablespoons

packed brown sugar

1/2 cup

walnuts, finely chopped

2 cups

finely grated carrot
---
Instructions
In a large mixing bowl, whisk together the flours, baking powder, baking soda, salt, cinnamon, nutmeg and ginger.
In a separate mixing bowl, whisk together the eggs, milk, oil and brown sugar. Stir in the nuts and carrots. Add dry mixture to wet mixture and stir gently until combined.
Heat non-stick pan or griddle over medium-high heat. Once hot, spray with non-stick cooking spray and drop pancakes onto hot pan using a 1/4 cup measuring cup. Cook on the first side until batter begins to bubble, then flip and cook the other side an additional 2-3 minutes or until lightly browned.
Notes
This recipe serves 8, which gives each person two delicious pancakes apiece.
Nutrition
Serving Size:

8

Calories:

243

Sugar:

8

Sodium:

254

Fat:

10

Saturated Fat:

1

Unsaturated Fat:

8

Trans Fat:

0

Carbohydrates:

33

Protein:

7

Cholesterol:

49