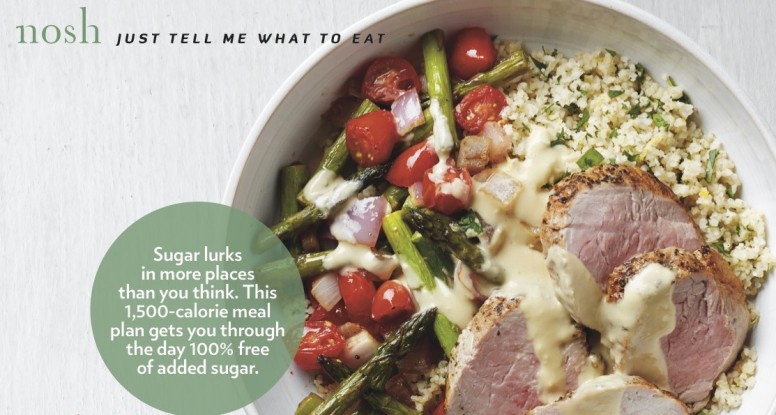 It would be nice if someone just told you what to eat sometimes, right? I get plenty of clients telling me they would love a dietitian to follow them around and make their meal choices for them. If only we had the time! The good news is, I worked with Eating Well Magazine for their March/April issue to set up a 1500 calorie meal plan to help. This month's meal plan is unique because it contains no added sugar. This is a challenge because many of the foods we eat (including bread!) contain sugar. Just to clarify, the sugar we want you to enjoy in moderation is the kind that gets added to foods. Things that are sweetened that aren't naturally sweet. So fruit is not in this category.
This meal plan will set you up for success. You'll get those 1500 calories all from whole foods and the day even ends with a delicious dessert! So while I can't follow you around and tell you what to eat, you can use this meal plan as a guide. You'll hopefully learn a few things from the plan and be more confident in your future food choices.
Stay tuned for more meal plans!