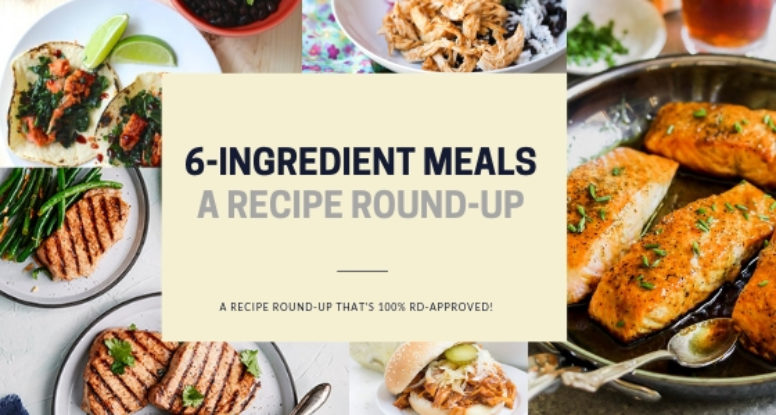 6 Ingredient Meals Recipe Roundup
Making dinner is hard. But making it when it's less than 6 ingredients changes the GAME! With a little bit of prep, you've got a nourishing meal on the table. Pretty awesome, right? Grab the recipes below!
Happy New Year!
Yes! It's 2019! The year you start making dinner. I know, it's a lot to ask of you…or is it? Nope, it's not. With just a wee bit of planning and some desire, YOU can make a delicious, nourishing meal EVERY NIGHT OF THE WEEK! Yep, I said it…and I believe you can. And you know who else does? My fellow RD friends. So much so that they've created recipes that don't require a lot of ingredients or a lot of time. See, awesome!!!?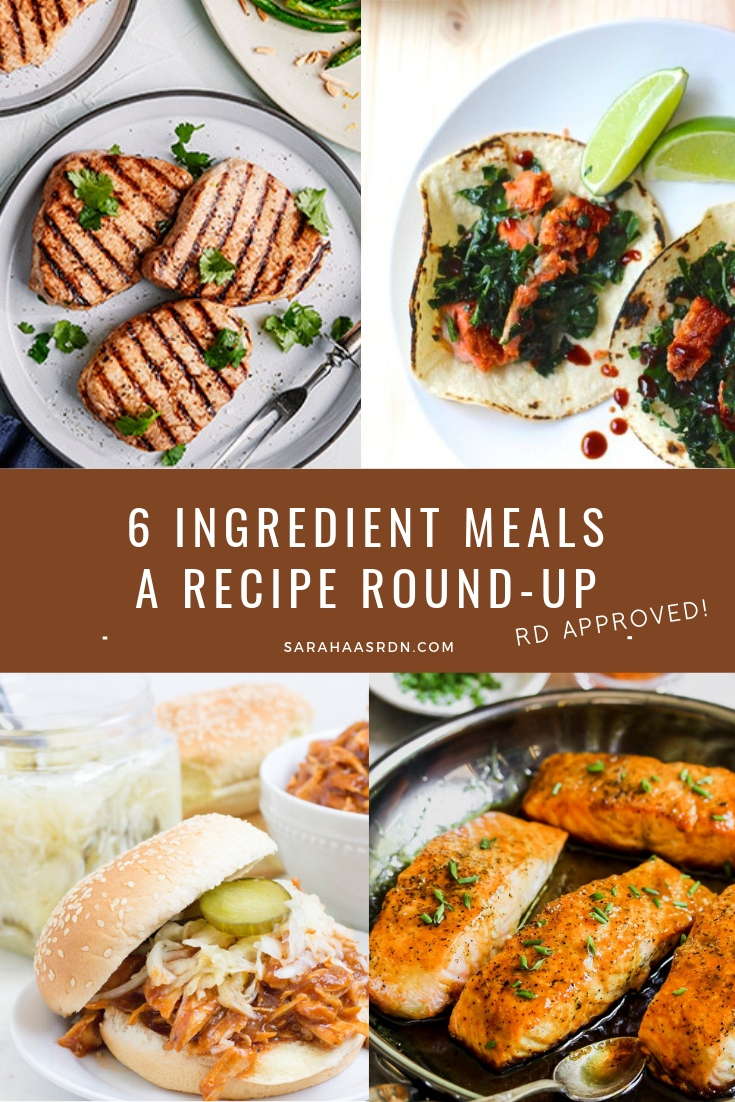 The Awesome 6-Ingredient or Less Meal Recipe Round-up
These recipes will 100% inspire you to get cooking! And there's everything from chicken to fish in here! So have fun and get in the kitchen!
Salsa Chicken by Dixya @Food, Pleasure, and Health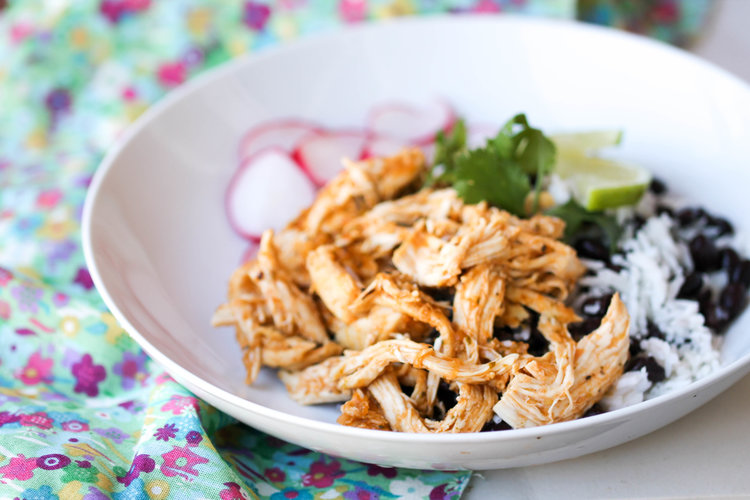 4 Ingredient Crunchy Fish by Jenna Braddock, MSH, RD, CSSD
5 Ingredient Curried Maple-Mustard Salmon by Jamie Vespa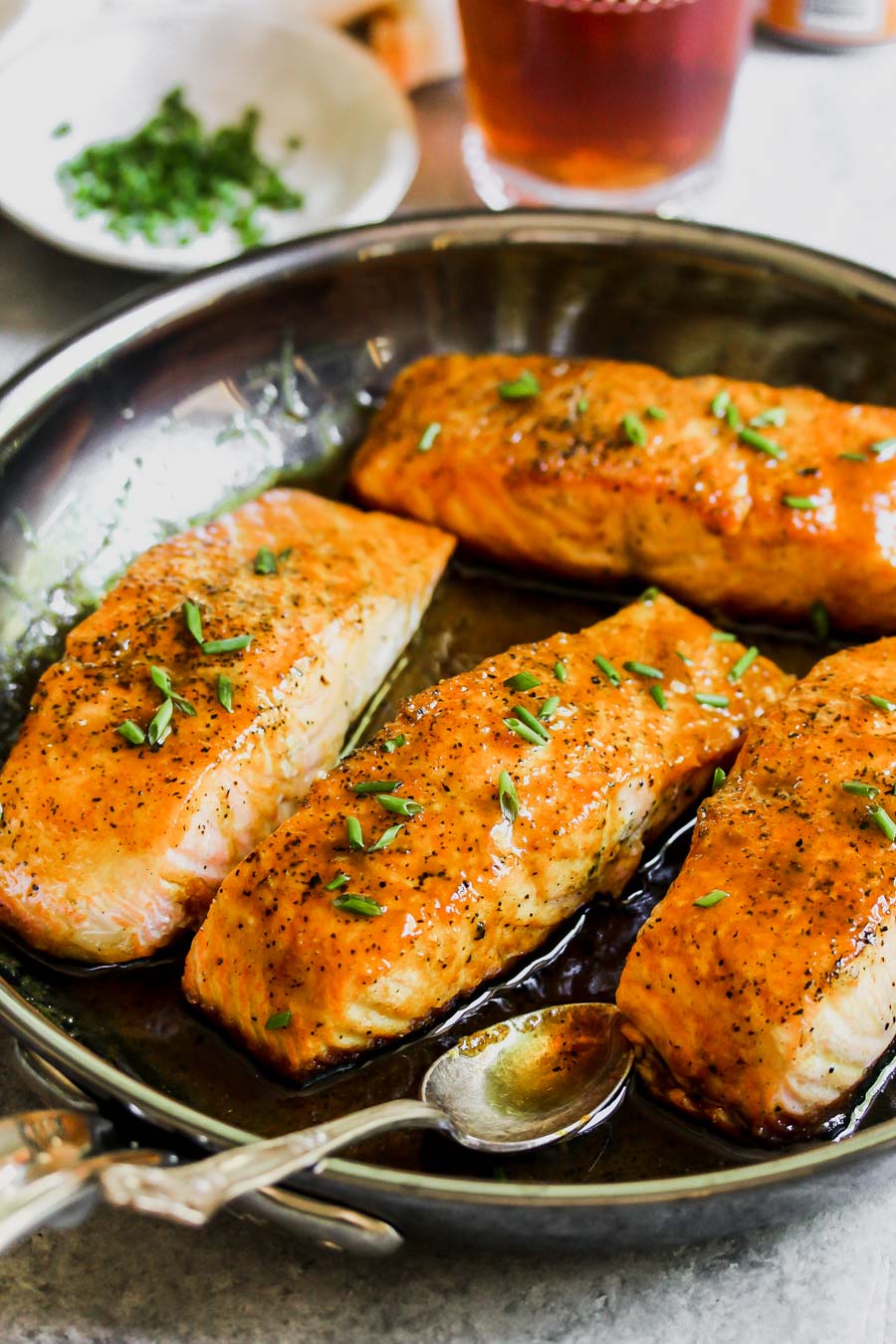 Egg, Cheese and Buckwheat Crepes with Spinach by Judith Scharman
Sausage, Potato and Kale Soup by Lindsay O'Reilly
Hummus Vegetable Wrap by Tracee Brenner or TriadtoWellness
BBQ Salmon & Kale Tacos by Marisa Moore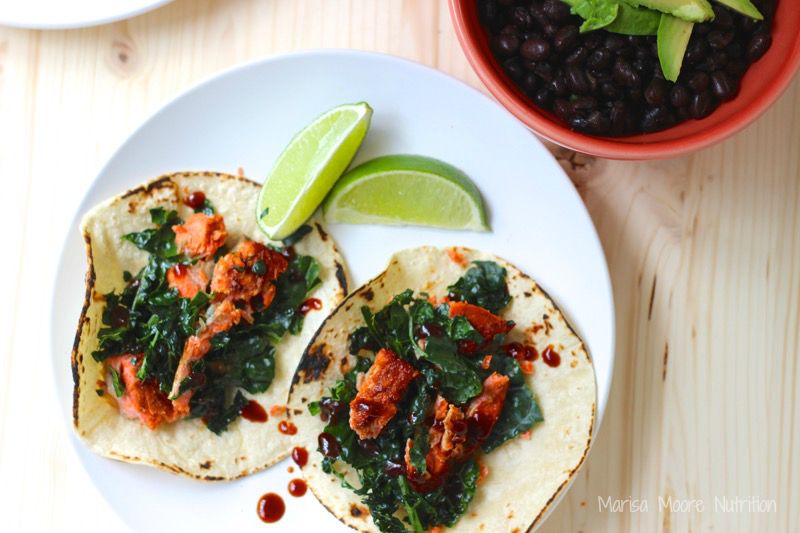 6 Ingredient Honey Soy Slow Cooker Chicken by Jennifer Hunt of Healthy Inspiration
Genius Butternut Squash Soup from Katie Morford of Mom's Kitchen Handbook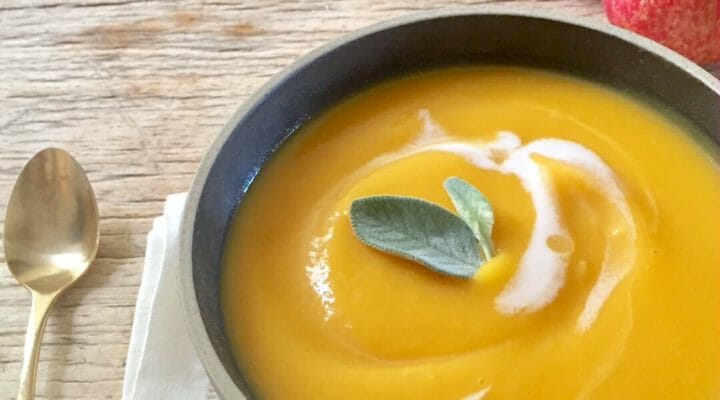 20 Minute Turkey Sausage and Gnocci by Sara Pflugradt, MS, RD, author of You Get One Body
Easy Instant Pot BBQ Pulled Chicken by Lauren Sharifi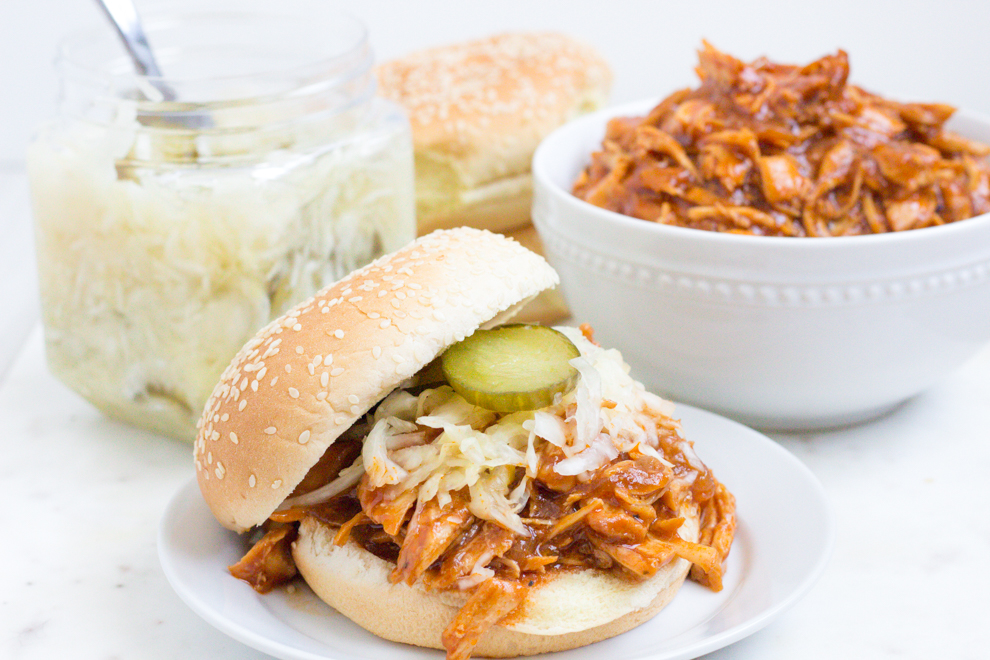 Loaded Southwest Sweet Potatoes by Karman Meyer
Italian Lupini Bean Salad with Crushed Pistachios by Amy Gorin
Crispy Garlic Sage Roast Chicken by Stephanie Wagner

 
Mustard Salmon with Broccoli by Elizabeth Davenport
Miso-Garlic Pork Chops by Toby Amidor from The Easy 5-Ingredient Healthy