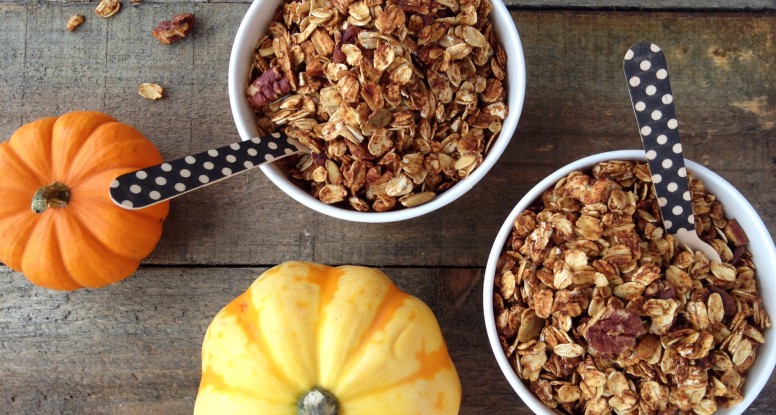 I'm keeping this post simple because I feel it could easily get out of hand, fast!
Here's the deal, like the rest of America, I am in love with pumpkin.
For some people, this is just a trendy type of love, but for me, it's the real deal and it's got roots, people, serious roots. You see my love of pumpkin stems from my love of Halloween. And that love story began a long, long time ago, back when I was embarking on my first trick-or-treating experience. Long before I knew that candy was just the beginning of my beautiful (and believe it or not, healthy) relationship with all things sugar. Now that I have such an advanced palate (uh huh, yep, I do. Ha!) and a degree in Nutrition, I can take what I love and put a de"light"full spin on it. Enter, my pumpkin spice granola.
Read More

›