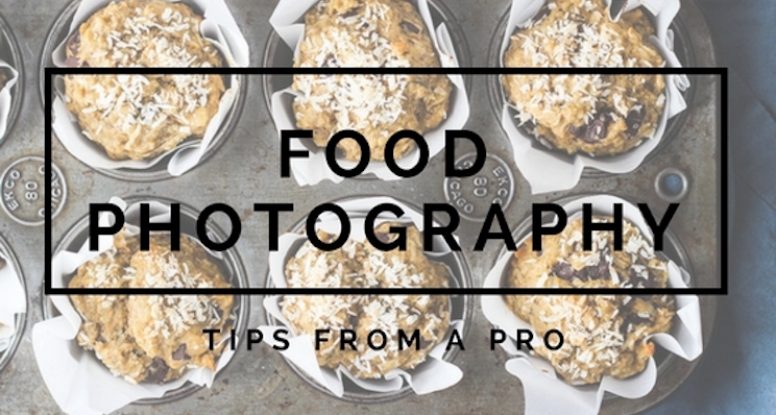 Food Photography: Tips From A Pro
I love food. I love taking pictures of food. That doesn't mean that I'm good or great at it. In fact, I'm learning all of the time. I've definitely gotten better, but I always look to my food photography heroes for tips and advice. Enter the fabulous Debbie Murphy!
Food Photography Pro
I had the fortunate opportunity to meet the fantastic Debbie Murphy at Blog Brûlée (a super fun retreat for foodie nutrition bloggers). She was soft spoken, kind and I totally scared her, I'm sure with my crazy forwardness and excessive admiration. But I had to let her know her food photos take my breath away! She's got an amazing eye for food and can make anything look beautiful. So of course I had to befriend her!
Picking Debbie's Food Photography Brain
Debbie willingly (I think) obliged when I asked if I could interview her for this post. Like I said, she's got amazing skills and I thought it would be fun to share her stuff here.
How did you become interested in food photography?
I became interested in food photography when I started blogging about 5 years ago. I really admired all the beautiful food photos I saw online and wanted to learn how to do it too! Glance through my early archives and you can see I had no idea what I was doing when I started. My interest in food photography grew when I invested in a DSLR camera about 2 years ago. I really wanted to learn how to use it well to make the most of the investment!
What is the most common mistake you see food bloggers make in terms of their food photography?
I think everyone says this, but good lighting is seriously the key to taking good food photos! Another photography mistake I see often is getting too close to the food when taking a photo. Take a step back and get more of the plate in the frame before taking the photo and it will turn out so much better! 
Debbie's Tips For Better Food Photos
Then it came time for the tips! I asked Debbie if should could share 3 awesome tips for people wanting to take better pictures of their food. And here's what she said:
Keep it simple. I used to try to incorporate lots of props or arrange the ingredients on the table around the plate in the photograph but I could never make it look as good as those I followed on instagram. Not to mention that it takes a ton of time to get it right. Instead, I found that taking simple photos with just the plate, napkin, and maybe one more item works just as well!
Garnish is your best friend. Whenever I start taking photos of something and feel it is just looking a little boring, I reach for a garnish. Chopped parsley and cilantro are great for savory dishes. For breakfast items, I often sprinkle hemp hearts or crumbled freeze dried fruit for some added interest. It is super simple but can make a big difference!
Invest in small white dishes. The smaller the dish, the less space you need to style! Food just looks better when it fills up the plate rather than having a lot of empty space. Salad plates have become my best friend over the years as a food blogger. 
What About That Blue Napkin?
Now that you have these great tips, head over to Dietitan Debbie Dishes to catch all of Debbie's great stuff. Once you get there you'll notice a blue napkin that ALWAYS shows up in her pictures. So of course, I had to ask her about it! So Debbie, tell us about that blue napkin – where did you buy it, how long have you had it and how do you manage to always have it perfectly draped in your pictures! 😉 It could have it's own blog!
"Haha, sure! That napkin as well as many other napkins or props I use for blog photos came from World Market. I also pick up props often at Target or small shops around town. Usually I lean towards solid or striped napkins and white dishes. As far as arranging the napkin, there really is not magic there! It's just practice over the years in how to bunch it up around the plate to look nice." 
Indeed, it all looks very nice! 🙂
What Are Her Favorite Creations?
Finally, I had to ask her to share her top 3 favorite recipes and explain why they are her favorite.  And I agree, these showcase some of her awesome talents as not only a food photographer, but culinarian as well!
Blood Orange Moroccan Salad – This is currently my favorite salad on the blog. At first, I wasn't sure how well the curry roasted vegetables would pair with blood oranges, but it was a match made in heaven.
Mexican Tempeh Skillet Casserole – This casserole can be made in just one skillet which means fewer dishes! It's also a great dish to make if you have never tried out tempeh since it is paired with familiar ingredients like zucchini, black beans, and cheese.
Coconut Chocolate Chip Banana Muffins – I've made this vegan muffin recipe on repeat and they always turn out delicious. If you haven't ventured into vegan baking yet, these muffins are the perfect, yummy introduction!