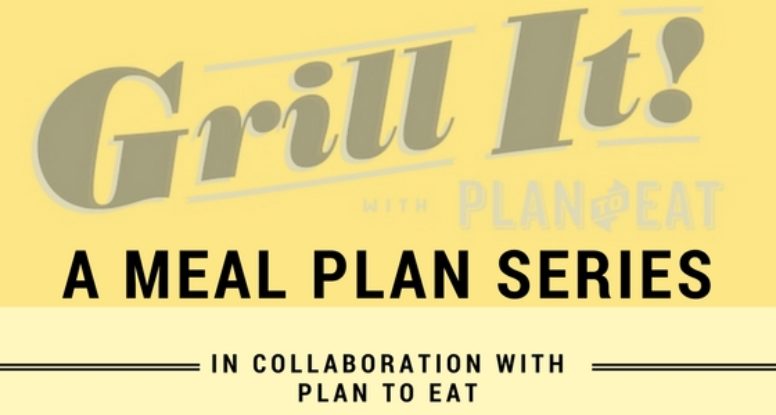 "Grill It!" Meal Plan Series
Time To Fire Up Your Grill!
I mean it, I'm fighting for that warm weather to show up and I'm coming in strong. Luckily I have my friends at Plan to Eat on my side to help me! We've partnered for this super fun meal plan to get you excited about the upcoming warmer months! What's this Grill It meal plan all about it? I'm so glad you asked! Take a peek at what you can expect by checking out the video below!
Recipes Galore!
We can all use some meal planning and new recipe ideas every now and again, right? Well I've got you covered. I've pulled so many great recipes from amazing food bloggers, some of which happen to also be dietitians. Plus, I include ideas for perfect sides to go with each recipe! It's a win-win for you!
Talk to Me About Those Recipes!
Ok, fine, I'll reveal just a little bit of the fun. You can expect plenty of variety. Yes, that's right, I've covered it all. There are delicious meat-inspired burgers, but also veggie burgers. I've got plenty of fish and shrimp as well as poultry and PLENTY of vegetables. I promise you won't be bored with these fun selections. I even add my Thai Chickpea Burgers to the Meal Plan!
Go Sign Up For Grill It!
Now, I really want you to get that grill out and put it to good use! Pull off that grill cover, light it up and wipe it down! And don't forget to make sure you've got enough propane! You're grill is ready and there are so many great recipes just waiting for you! And although this challenge started last week, don't worry, it's never too late to get in on the fun. Take a minute and join Grill It now!