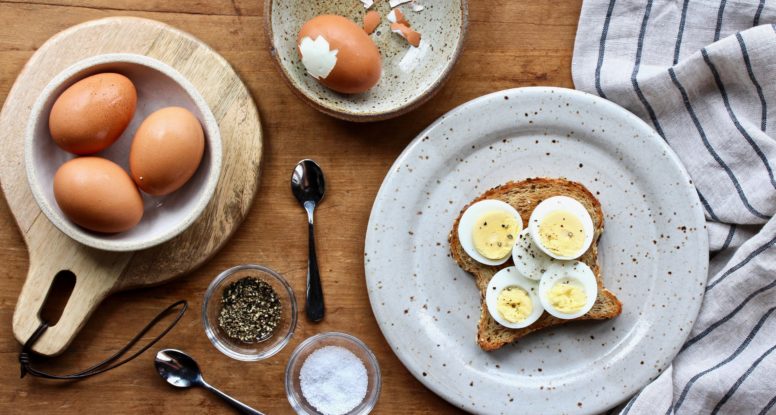 How To Hard Boil Eggs
Tired of those green rings around the yolk of your hard boiled eggs? Want to boil an egg like a boss? Well sure you do! Let me teach you just how easy it is!
First Things First
Before I show these amazingly simple steps, there are a few things you should know. First, this recipe was created for large eggs, not medium or extra-large. If you're using a size other than large, you'll have to adjust your time up or down a bit. Second, don't rush the process. It's tempting to turn the heat up to get that water boiling more quickly, but that doesn't equate to excellent eggs, so resist the urge. Finally, use our simple trick in Step 3 to assist with peeling eggs! Because we know that step can be a bit daunting!
How to Enjoy Hard Boiled Eggs
After you've boiled all of these eggs to perfection, you might be wondering what to do with them. Well, if it's Easter, you can dye them and hide them, because that's probably the most fun thing to do with them. If it's not Easter, you can turn them into egg salad, dice them up and throw them on a salad, split 'em in half and eat as a snack, slice them and put them on bread for a sandwich…there's actually so MUCH you can do with them! So have fun and enjoy!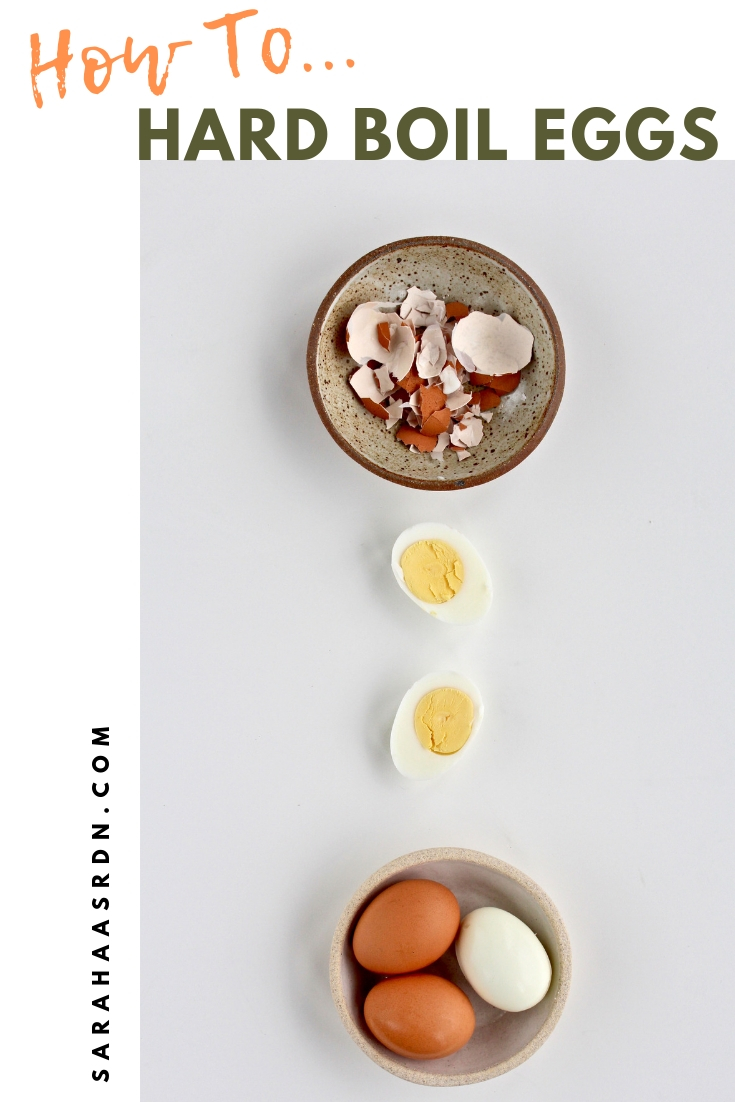 Hard Boiled Eggs, Step By Step
Step 1:
Place 6-8 large eggs in the bottom of a large 2-quart sauce pot. Cover the eggs with cold water, adding enough to cover them by 1-inch.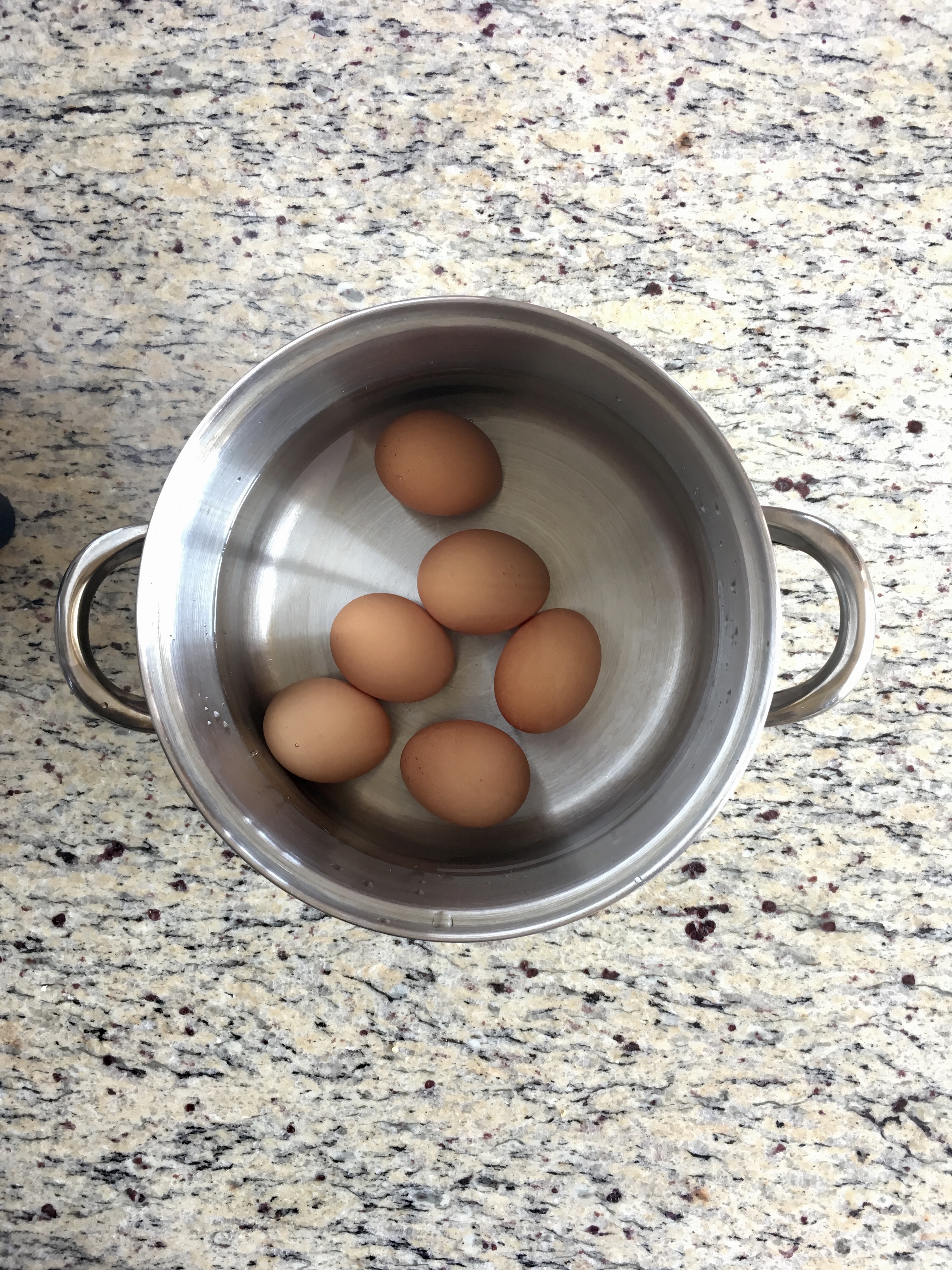 Step 2:
Set the pot over medium-high heat and bring water to a boil. Once at a full, rolling boil, cover with a lid, remove from heat and set a timer for 12 minutes.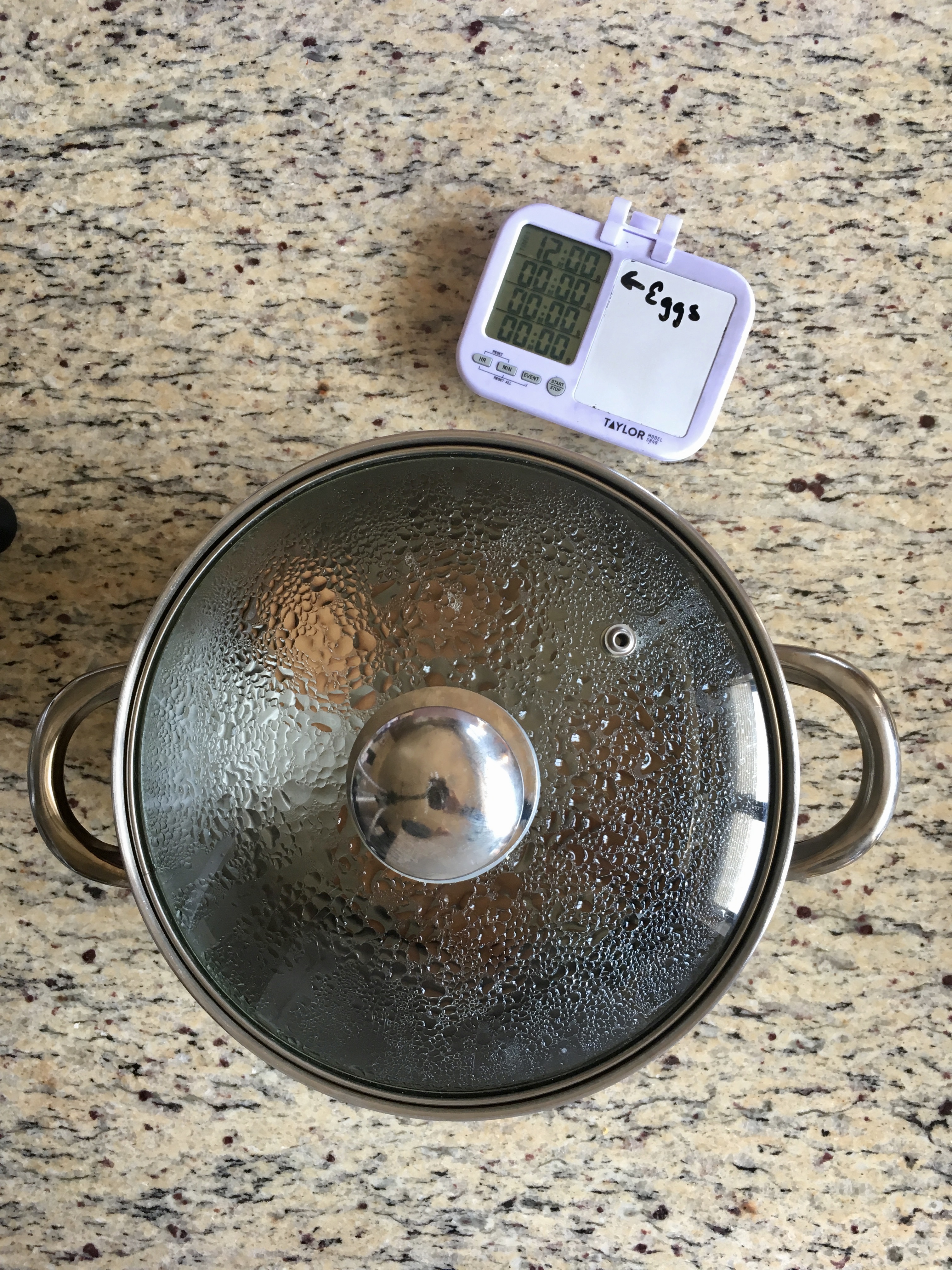 Step 3:
Drain and place in ice bath or run under cold water.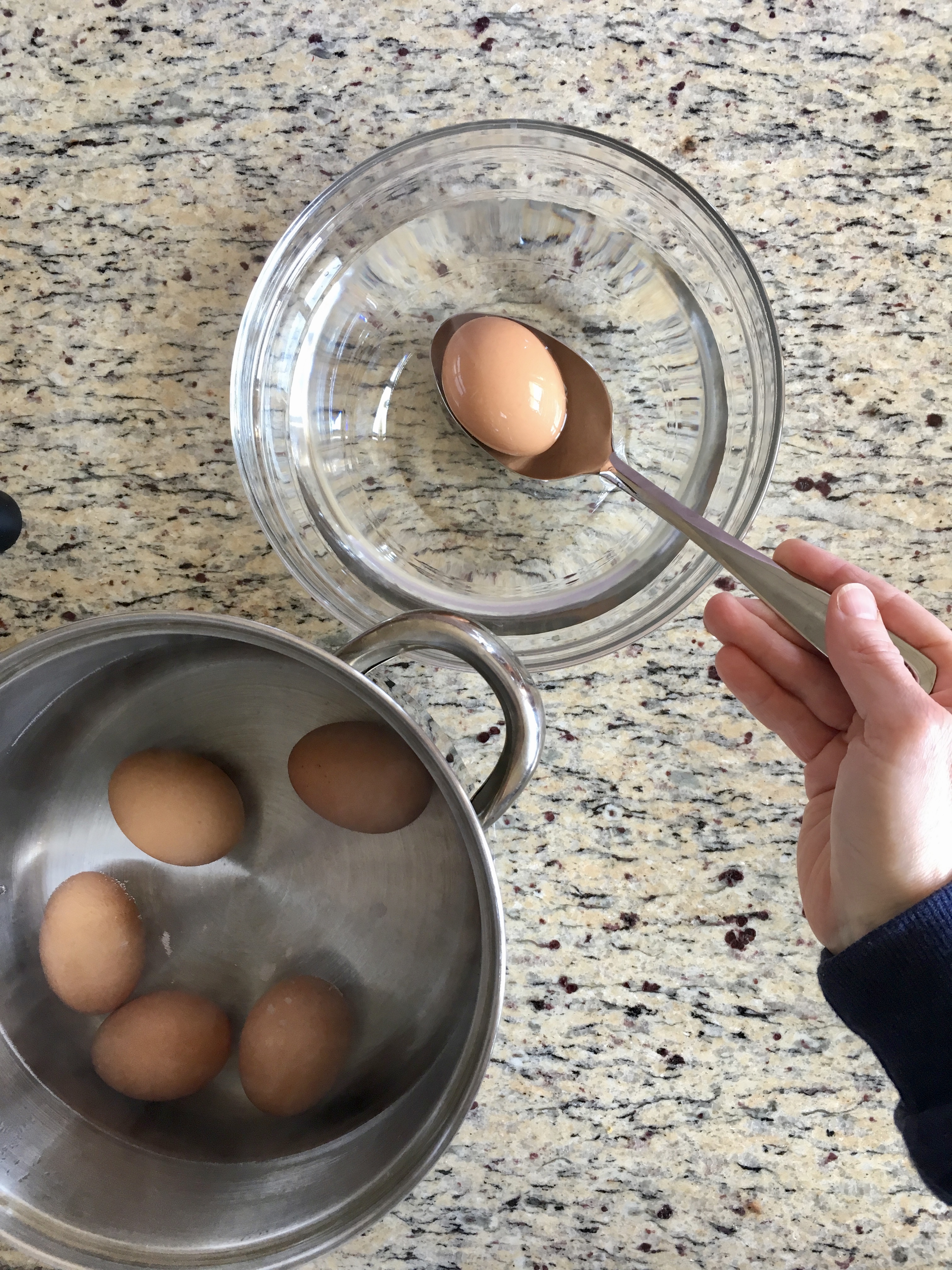 Step 4:
Roll gently to crack on the bottom of the bowl. Remove from the water, peel and enjoy.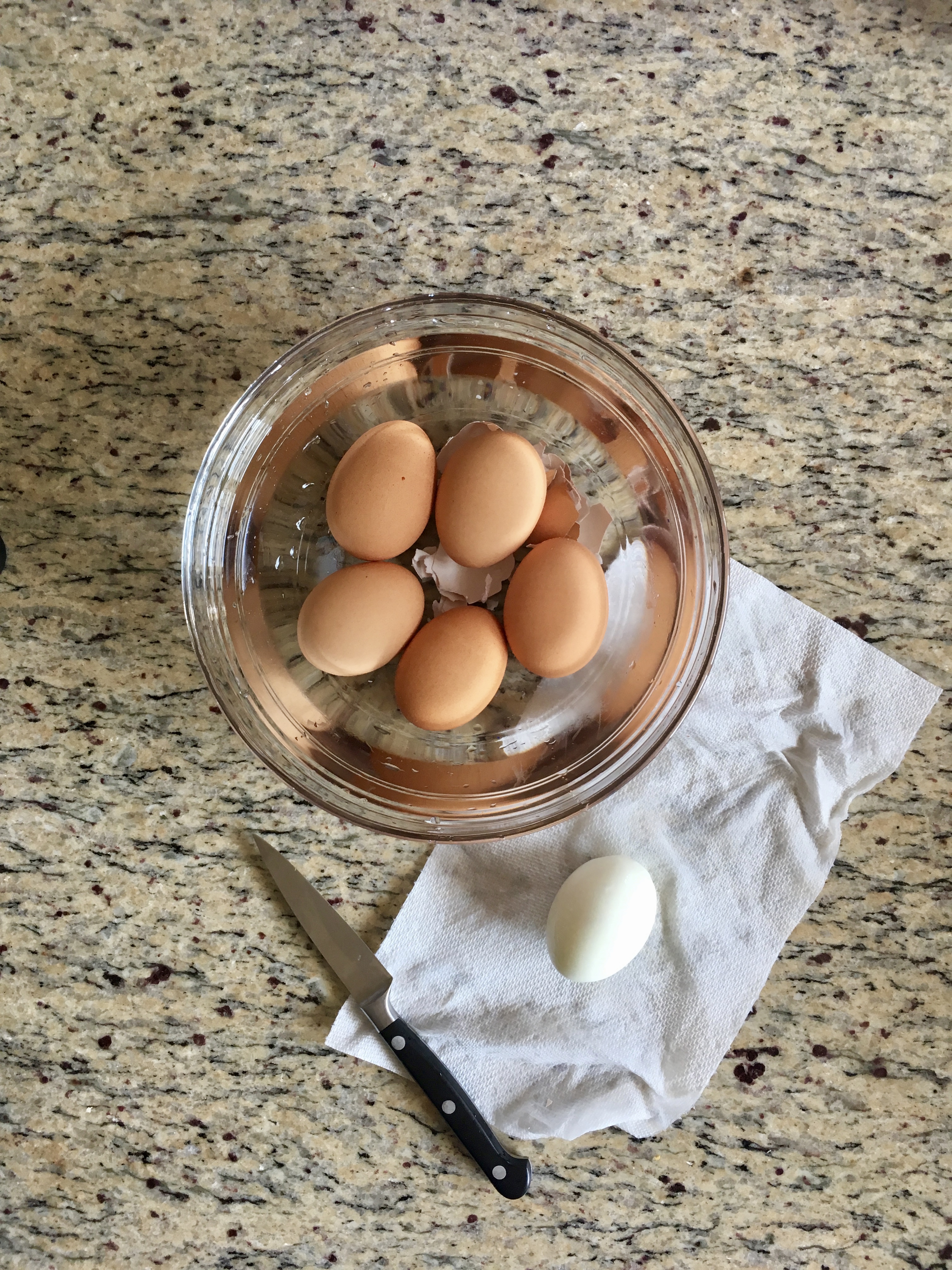 It's Just that Simple!
Yes it is! See what I mean? My best advice is to pay attention when you're hard boiling eggs. Keep an eye on the water. Be sure to take those eggs off the heat as soon as the water comes to a rolling boil. And then set the timer so you don't over-cook them. Now you're good to go! Have fun hunting them or eating them!