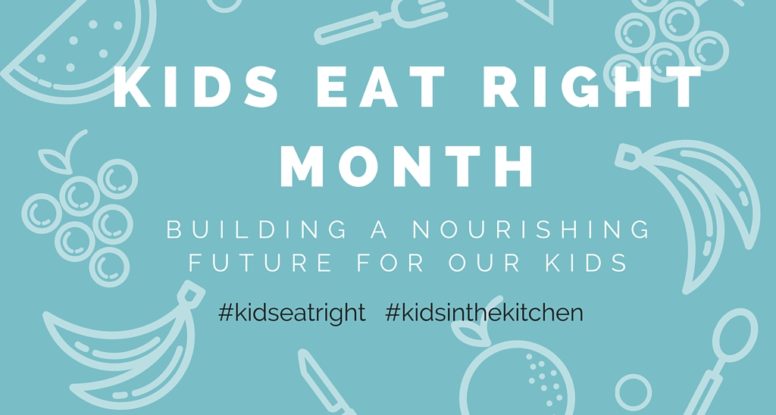 Kids Can Cook! Celebrating Kids Eat Right Month!
Who Me? Cook?
I don't remember spending a whole lot of time in the kitchen as a kid. Sure, I had my hand at whipping up a muffin or cake mix now and again, but that was the extent of it. Not being "invited" into the kitchen to cook isn't something for which I blame my parents. I'm pretty sure they felt like many parents – tired and just doing their best to get food on the table. My dad worked all day and most of the cooking was left to my mom, who, I'm pretty sure, didn't love cooking. Even though she didn't necessarily enjoy it, she was a great cook and we had some amazing meals at our house. The food was so good and I never knew that no one else ate the way we did.
A Foodie in The Making
Sure, I loved take-out pizza just as much as the next kid, but that flank steak sandwich with caramelized onions and horseradish cream, was just plain dreamy. So while I never really cooked, I was fully immersed in food culture (as much as a girl from Indiana could be). I really thank my parents for that. It opened my eyes to a world of flavor and is the reason I finally landed in this great profession, as a dietitian and chef!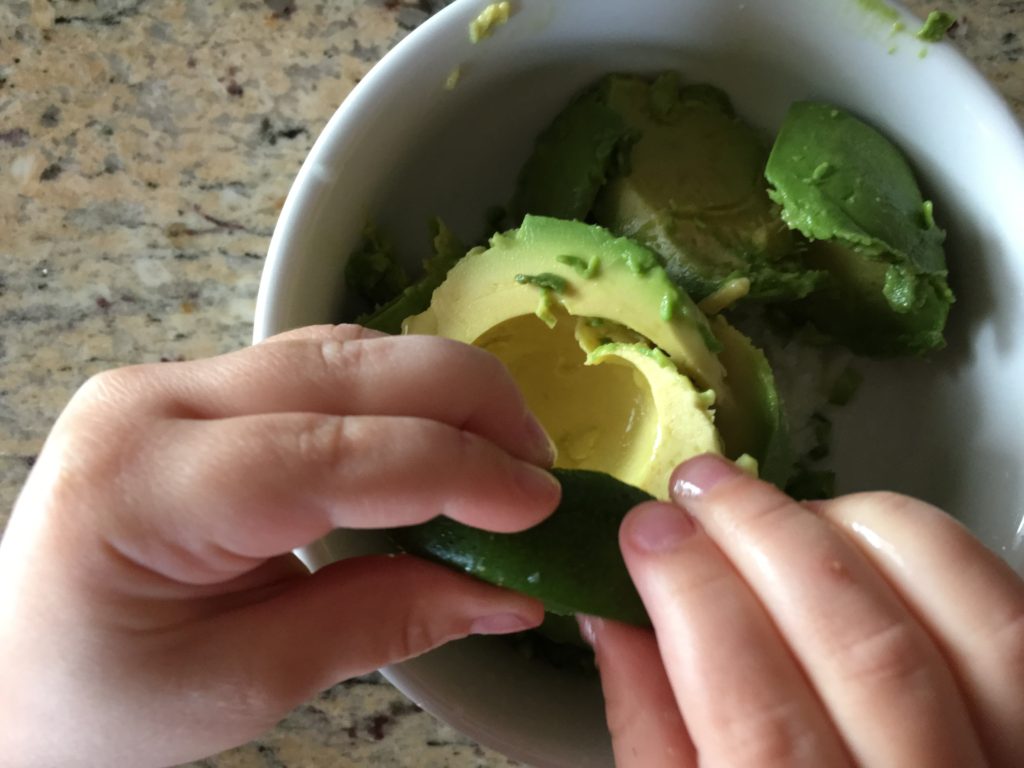 Yes! Kids Can Cook!
Encouraging kids to love nourishing food, getting them to appreciate where it comes from and helping them develop a healthy relationship with it is a passion of mine. And as it turns out, I am not alone. Enter Kids Eat Right, an amazing branch of the Academy of Nutrition and Dietetics, dedicated to those same goals. Within this awesome initiative are amazingly talented dietitians who I am honored to know. And when I reached out to some of them to support me in a little "plan," I had, they didn't hesitate.
This "plan" was an idea that came to me after noticing how much my daughter loved helping me in the kitchen. It didn't matter what task I threw at her, she was game. I was amazed and it was fun, albeit super messy. But wow, what a bonding moment! And I felt like we, as dietitians can be better about encouraging this kind of moment. Because it's moments like this, where we can involve kids in the kitchen, that can really change the environment in terms of kids mental and physical health. KIDS CAN COOK!
So to celebrate Kids Eat Right Month, which starts TODAY, we will be blasting the internet with great tips, photos, videos and blog posts about how to get your kids involved in the kitchen, how to get them to appreciate those nourishing foods and how making time for this makes a difference. So sit tight, it's going to be a great ride because we're going to prove that KIDS CAN COOK!!! And a BIG thank you to all of the volunteers who are about to make August an amazingly informative and fun month to celebrate kids nutrition!
To follow along, check out daily Instagram, Facebook, Blog Posts and Tweets shared by yours truly and look for the hashtags – #kidseatright and #kidscancook!
And head on over to Kids Eat Right too for more fun.