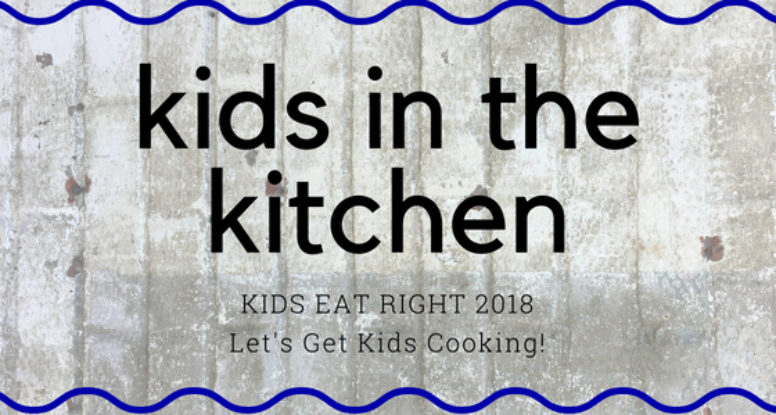 Kids in the Kitchen 2018
It's the most wonderful time of the year!!! Yes, I know it's not Christmas, but it sure feels like it! Why? Because August is Kids Eat Right Month! A month-long celebration of teaching kids the importance of food and nutrition. And this year, it's all about the cooking! Oh, who am I kidding, it's ALWAYS about the cooking! I'm on a big time mission to help get kids in the kitchen and I've got a serious A-team list of colleagues who've got the same goal! So, this month we're celebrating #kidsinthekitchen.

Kids in the kitchen (#kidsinthekitchen)
What is #kidsinthekitchen? So glad you asked! A few years back I wanted to bring together RD's and nutrition-focused foodies to share their ideas on how to get kids cooking. Because as the saying goes, "it takes a village." And I think that's especially true when it comes to helping teach kids about food and nutrition. There were SOOOOOO many GREAT ideas shared! It was a huge success and so well, I just keep doing it! In fact, if I had it my way (and if I was more organized!), this would be a year-long celebration! Maybe someday!
What YOU can do!
Well, first and foremost, you can follow along ALL MONTH long! We'll be using the hashtag #kidsinthekitchen so that you can find our posts easily. Share and like all you want, we'd love the support. Beyond that, YOU can share your awesome tips and recipes too! Yep, YOU'RE ideas are just as amazing as ours and we want to hear them! So, share away and be sure to use the hashtag so that we can follow you too!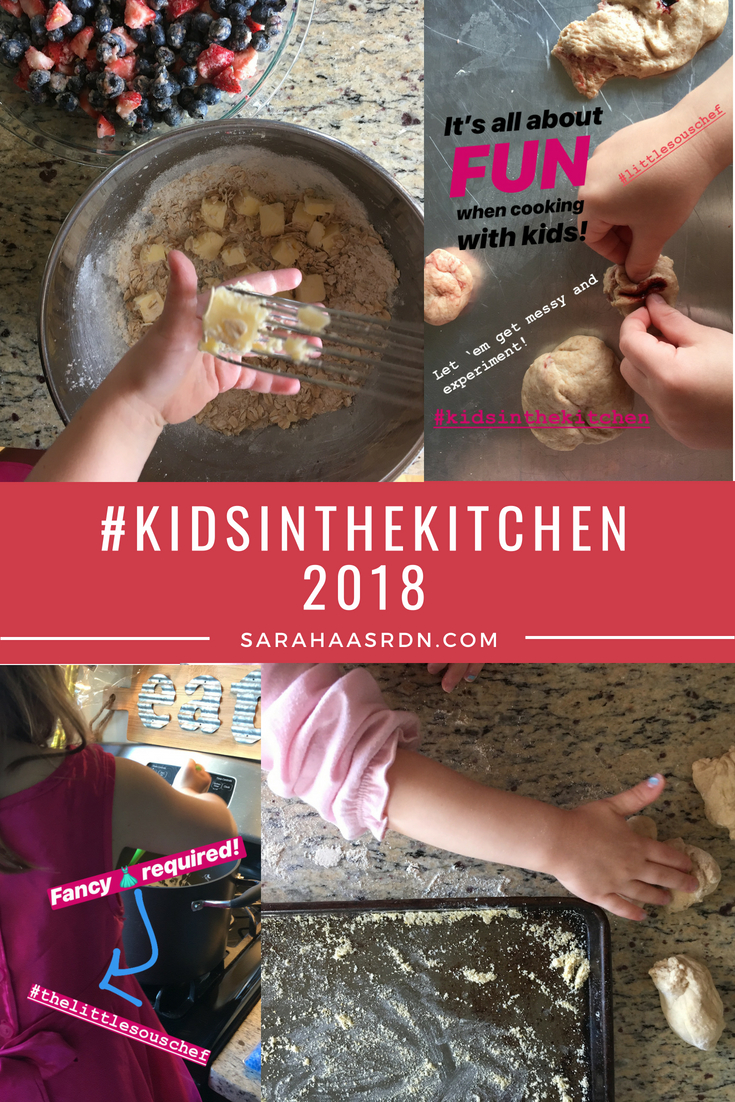 Now, let me introduce…
My village! These lovely people have all volunteered their time to share their awesome tips, strategies and recipes for getting kids in the kitchen. It's an awesome bunch and I am so thrilled to have them all! If you get a second, be sure to head to their social accounts and websites and give them a follow!
❤️
❤️
Lorie Yarro
Credentials: mommy
Facebook: Lemons + Zest
Twitter: @lemonsandzest
Instagram: @lemonsandzest
Pinterest: www.pinterest.com/lemonsandzest
Website: lemonsandzest.com
Elizabeth Shaw
Creds: soon to be mommy, MS RDN CPT.
Twitter/Instagram: @shawsimpleswaps
Facebook: @simpleswaps
Pinterest: @shawsimpleswaps
Website: shawsimpleswaps.com
Toby Amidor, MS, RD, CDN
Website: www.tobyamidornutrition.com
Twitter: https://twitter.com/tobyamidor
Facebook: https://www.facebook.com/tobyamidornutrition/
Pinterest: https://www.pinterest.com/tobyamidor/
Instagram: https://www.instagram.com/tobyamidor
LinkedIn: https://www.linkedin.com/in/toby-amidor-ms-rd-0b47981/
Victoria Shanta Retelny
Credentials: Mom of two tweens, RDN, LDN
Twitter/Instagram:@vsrnutrition
Facebook: Vicki Shanta Retelny, RDN
Website: simplecravingsrealfood.com 
Angela Lemond
Credentials: Mom of tween boy and teen girl, Board Certified as a Specialist in Pediatric Nutrition. CEO and head practitioner at Lemond Nutrition
Facebook/Twitter: @AngelaLemondRDN @LemondNutrition
Instagram: @AngelaLemond @SimpleTastyHealth
Website: LemondNutrition.com/blog
Laura Hoover
Credentials: Chicago-based registered dietitian, mom of two, author of Mom's Sugar Solution and founder of Smart Eating for Kids
Website: www.smarteatingforkids.com
Facebook: @smarteatingforkids
Twitter: @smarteating4kid
Instagram: smarteatingforkids
Rachelle LaCroix Mallik, MA, RD, LDN
Credentials: toddler mama and founder of The Food Therapist, LLC specializing in reproductive nutrition
Instagram/Twitter/Facebook: @rachellemallik (The Food Therapist)
Website: rachellemallik.com
Jessica Levinson, MS, RDN, CDN
Credentials: culinary nutrition expert, author of 52-Week Meal Planner, and mother of twin girls.
Website: https://JessicaLevinson.com
Facebook/Instagram/Twitter/Pinterest: @jlevinsonrd
(FB: Jessica Levinson, MS, RDN, CDN )
Emily Kyle, MS, RDN, CLT
Credentials: owner of Emily Kyle Nutrition
Instagram @EmilyKyleNutrition
Facebook @EmilyKyleNutrition
Website: www.emilykylenutrition.com
Sarah Koszyk, MA, RDN
Website: www.sarahkoszyk.com
Twitter: @SarahKoszykRD
Facebook: www.facebook.com/FamilyFoodFiesta
Instagram: SarahKoszyk
Instagram: @FEEDnutrition & @larafield
Twitter: @larafield