Mexican Shredded Chicken on The Cutting Board Blog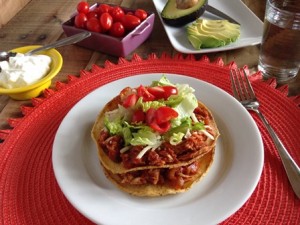 There is something magical about the slow cooker. The idea that you can simply place ingredients in a vessel, touch a button and hours later you have an entire meal is mind-blowing. I love it! For anyone that's time-strapped (OK, that's everyone, right!?), the slow cooker is your savior. With a little forethought, you can create beautiful, almost effortless meals that your family will love.
In need of a new slow cooker recipe? Try my version of Mexican Shredded Chicken. It's a flavorful dish that can feed a crowd…
Click here to read more from The Cutting Board Blog and to get the recipe.