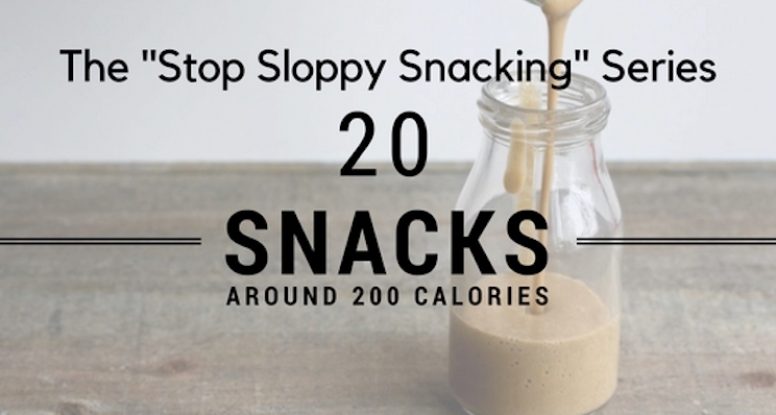 Sloppy Snacking Challenge Completed
Don't cry! I know you're sad that the "Stop Sloppy Snacking" Challenge has almost come to an end. Honestly, I'm sad too. It's been fun coming up with snack ideas for you. Hopefully you've enjoyed eating these snacks as much as I've enjoyed creating them! And don't worry, this final week of snacks is a pretty tasty way to say good-bye!
I have to ask, how did you do? Were you able to clean up your sloppy snacking? Perhaps you're not totally converted, but maybe you've made some positive changes? I sure hope so! I hope you can take some of these snacks and use them to inspire you to NOURISH yourself instead of filling your body with the sloppy stuff your body doesn't need!
It's So Hard to Say Goodbye!
It is, it is! But, like I mentioned, I've got a good list of snacks to complete the series. And this week, I'm going to elaborate more on how to make these snacks super yummy. Who doesn't need more yummy and nourishing snacks in their lives??? Anyone? Didn't think so!
Sloppy Snacking Challenge Final Snacks Around 200 Calories
As promised, here are the snacks and below them, tips on how to turn them into something truly magnificent!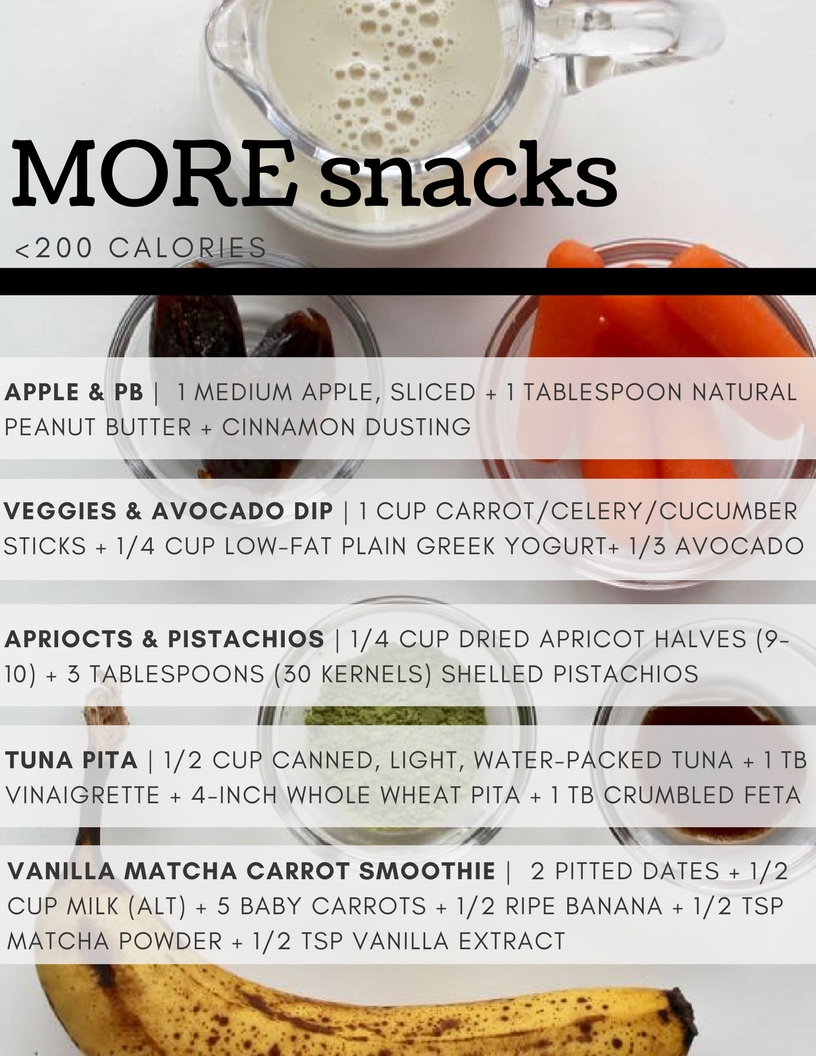 APPLE AND PB | Oh, I love this one! Ideas to make it magical include: try a variety of apples or swap PB for Almond butter or other nut/seed butter. And don't forget the cinnamon, you'll love it! In fact, you can also swap that! Try cayenne or nutmeg or Chinese Five Spice. Be bold!
VEGGIES & AVOCADO DIP | Oh, I love this one too! Tip here, be sure to mash that avocado up pretty good. Make it smooth so that it mixes well with the yogurt. Then, add the other yummy stuff – ground cumin, lime juice, pickled jalapeños, whatever is kicking around in your pantry or refrigerator that you think will work. Oh, and a dash of salt. 🙂
APRICOTS & PISTACHIOS | Yay! I love this one because it's simple. Super easy! No tips on this one except enjoy, because it's delicious – sweet and salty!
TUNA PITA | Sometimes you just need something different. That's when this snack comes in hand. Drain that tuna before mixing it with the vinaigrette and toss it with the feta before stuffing or serving on that pita! You could also add some lettuce or shredded carrot here to get some veggies in.
VANILLA MATCHA CARROT SMOOTHIE | You may have seen this recipe last week on my site. If you didn't, please check it out. It's super yummy and makes an excellent snack! You can't beat matcha and carrots! 🙂
It's Over, Or Is It?
You love my trickery, right? Gotta leave you hanging! Let me know if you love this series. If you do (judging by your comments below), I'll keep it going. It's all in your hands now!
Happy Snacking Friends!