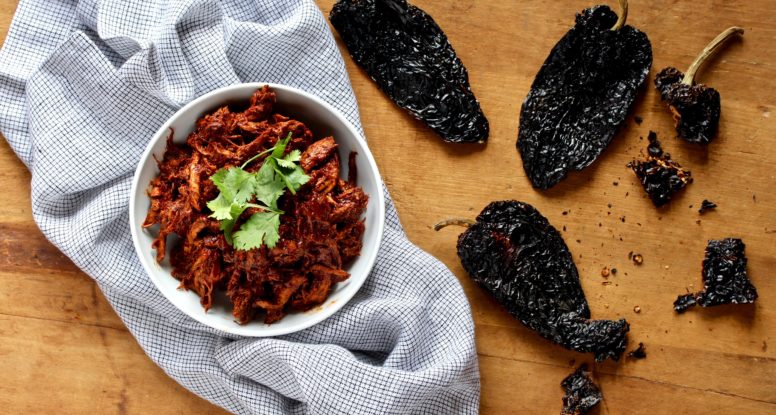 Slow Cooker Ancho Orange Pork
Do you love to cook? Well, me too. But sometimes, I want someone else to do the work, know what I mean? That's why I give my slow cooker a big hug everyday. Ok, maybe not EVERY day. And maybe I don't exactly hug it. But man, I do appreciate it! So if I see an opportunity to use it, I do. And I saw one when I scored my free copy of Sunday Suppers from America's Test Kitchen! Ancho Orange Pork, anyone?
Mexican Food Is My Jam
As some of you already know, I'm a HUGE fan of tacos (I even wrote a book about them. Coming out THIS MAY!). But it's not just tacos I love, it's pretty much all Mexican food. The flavors are so complex and delicious and I just can't get enough. So, when I opened my new copy of Sunday Suppers and saw a recipe for Ancho-Orange Pork Burritos, I immediately flagged it and went straight to the grocery store! Oranges, chiles, cumin and oregano! My favorites!
Slow Cooker Savior
The only hindrance I had was the 2 hour cook time it called for. Ugh! No! I do not want to sit at my house for 2 hours while this magic concoction cooks. Could I possibly use my slow cooker instead? The answer it turned out was "yes!!" And the result was Ahhhhhh-mazing! This pork is beyond delicious and I even made enough to store in my freezer. With just a few simple modifications, you too, can enjoy this tasty recipe, letting your slow cooker do all the work!
ATK Giveaway!
More good news! I'm giving away a copy of Sunday Suppers, thanks to the kind people over at America's Test Kitchen! And this book is AWESOME! Trust me! Everything I've made from it is easy to make and tastes so good. There are plenty of great fish recipes along with vegetarian recipes and everything in between! Want a copy? I thought so! Head on over to my Instagram account (@cookinRD) and get yourself entered for a chance to win! And then make this Slow Cooker Ancho Orange Pork!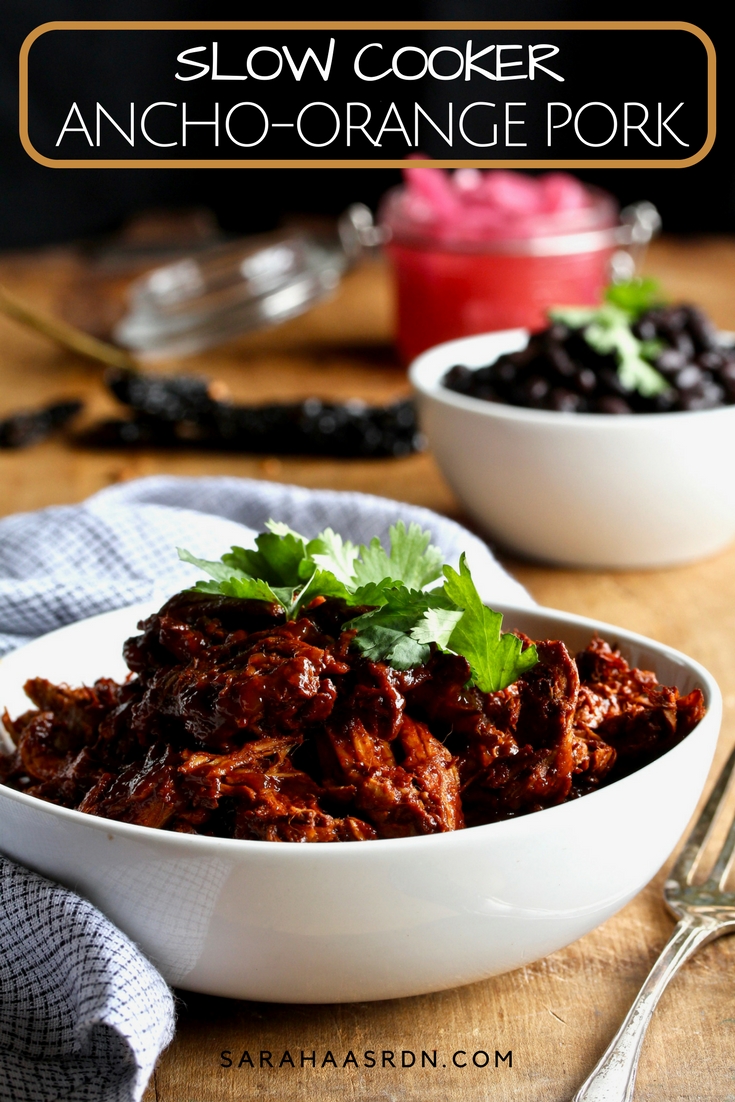 Disclaimer: I was given a free copy of the Sunday Suppers Cookbook from America's Test Kitchen, but was not compensated for my time or for this post. I love this book and am excited to review it and give you the opportunity to win it! 
Print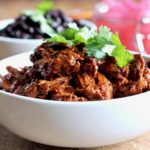 Slow Cooker Ancho Orange Pork
---
Description
Craving a new slow-cooker recipe? This Ancho-Orange Pork is a winner! Perfect in burritos a la America's Test Kitchen or as the perfect "star" for your next bowl! Grab the original recipe on ATK's website here! I've modified their version for the slow cooker below!
---
3/4 cup orange juice (2 oranges)
1/2 cup distilled white vinegar
4 dried ancho chiles, stemmed, seeded, and torn into 1/2‐inch pieces (1 cup)
2 tablespoons tomato paste
2 tablespoon minced canned chipotle chile in adobo sauce
5 garlic cloves, lightly crushed and peeled
2 teaspoons ground cumin
2 teaspoons dried oregano
Salt and pepper
2–3 pounds boneless pork loin roast
---
Instructions
In the button of a slow cooker, whisk together orange juice, vinegar, anchos, tomato paste, chipotle, garlic, cumin, oregano and 1 teaspoon salt. Season pork with salt and pepper and place in the cooker. Cover with a lid and set to low heat, cook until pork is very tender, about 7-8 hours.
Transfer pork to large bowl and let cool slightly. Using 2 forks, shred pork into bite-size pieces. Strain braising liquid into fat separator, reserving solids, and let settle for 5 minutes. Transfer solids to blender. Add 1 1/2 cups defatted liquid to blender and process until smooth, about 1 minute. Combine sauce and pork in now-empty slow cooker, to re-warm. (Pork can refrigerated for up to 3 days or frozen for up to 1 month.)
Serving ideas: Pork is delicious wrapped in tortillas and topped with your favorite vegetables. You can also use it in Mexican-inspired bowls or a topping for tostadas.