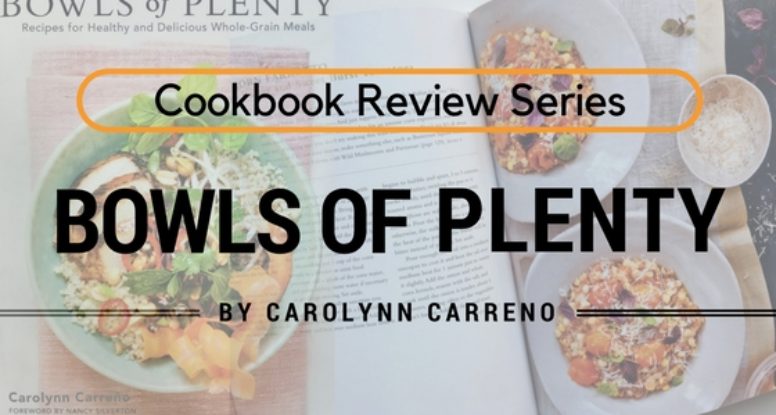 Cookbook Review Bowls Of Plenty
There's something magical about cookbooks, right? Those glorious pictures! That delicious food! I love them so much! And when I find one that I really like, I want to dance in the streets and sing out loud. Well, ok, that may be a bit "Disney" of me, but it's true! And the feeling came to me recently when I discovered Bowls of Plenty by Carolynn Carreno.
Dancing and Singing!
When was the last time I picked up a cookbook, read the introduction and found myself smiling and nodding my head? Um, NEVER! Until Bowls of Plenty dropped into my lap. Why was I geeking out over this book? Well, because Carolynn is seriously my sister from another mother! Her view on food mirrors mine. Nutritious food is delicious and it's not a big deal. She knows what I know, that whole grains are tasty and interesting; that fruits and vegetables are magnificent; and that when you eat them, you feel good. Sigh. Love it! Singing! Dancing!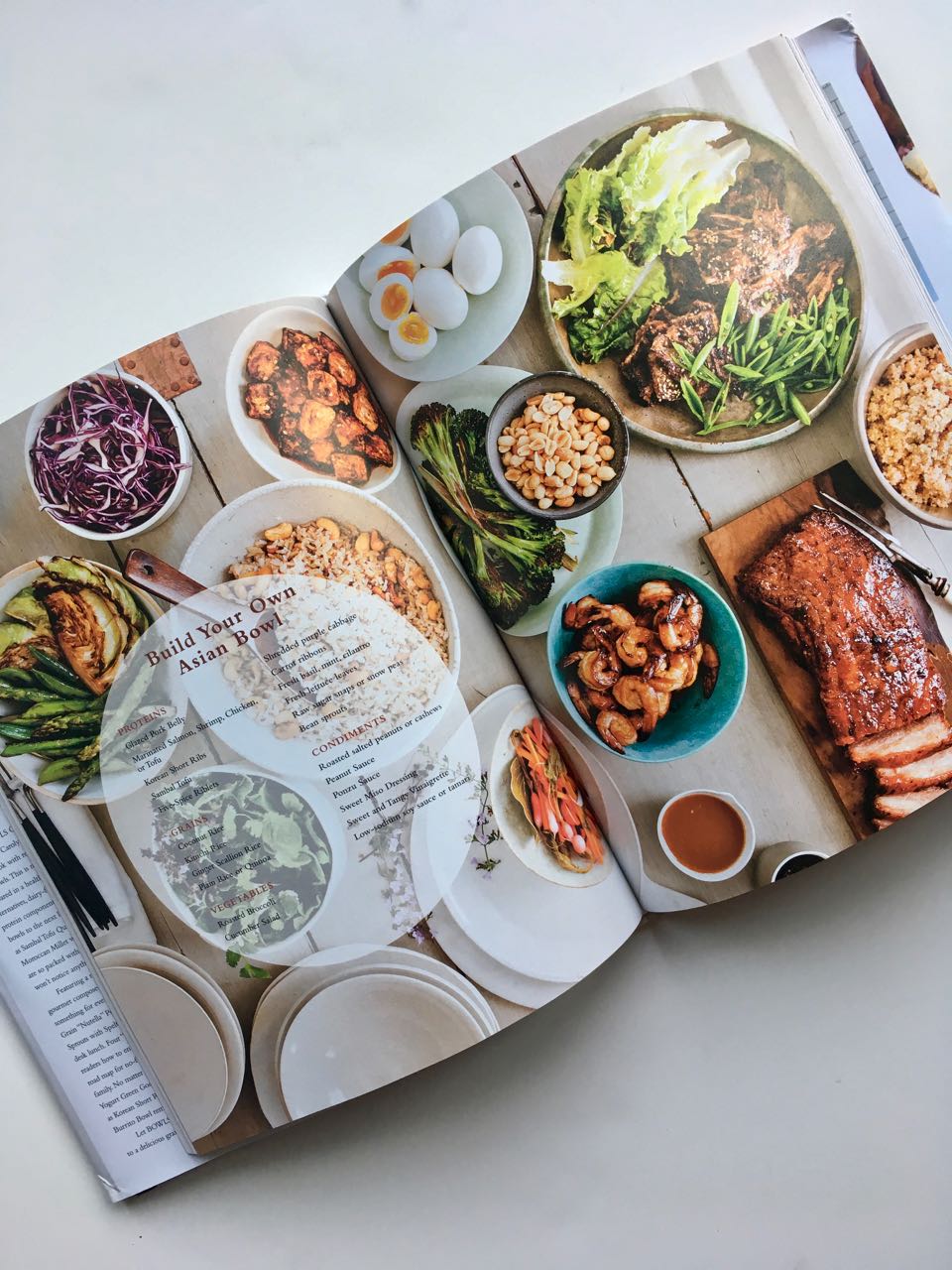 Bring On the Bowls!
So, now that I have professed my love, let's talk about the recipes. I haven't made everything thing in the book yet, but the recipes I have made have been so incredibly delicious. One of my absolute favorites in Grandmother Birdie's Oatmeal Cocktail with Raisins and Salty Sunflower Seeds. It tastes like something you would find at a fancy brunch spot! It's hearty, delicious and oozing with flavor – just how I like my oatmeal. I also really love the Farmers' Market Bowl with Yogurt Green Goddess and Salty Pepitas. This one is full of my favorite veggies, from Brussels sprouts to carrots and it's loaded with whole grains and lean proteins. Yum!
Beyond Bowls
And Carolynn doesn't leave you hanging when it comes to ingredients. Each recipe has so many fantastic foods and combinations of them. I simply adore her creativity! Plus, she's got a great front section in the book that explains about whole grains and how to cook them. A great primer for anyone who's new to the whole grain scene!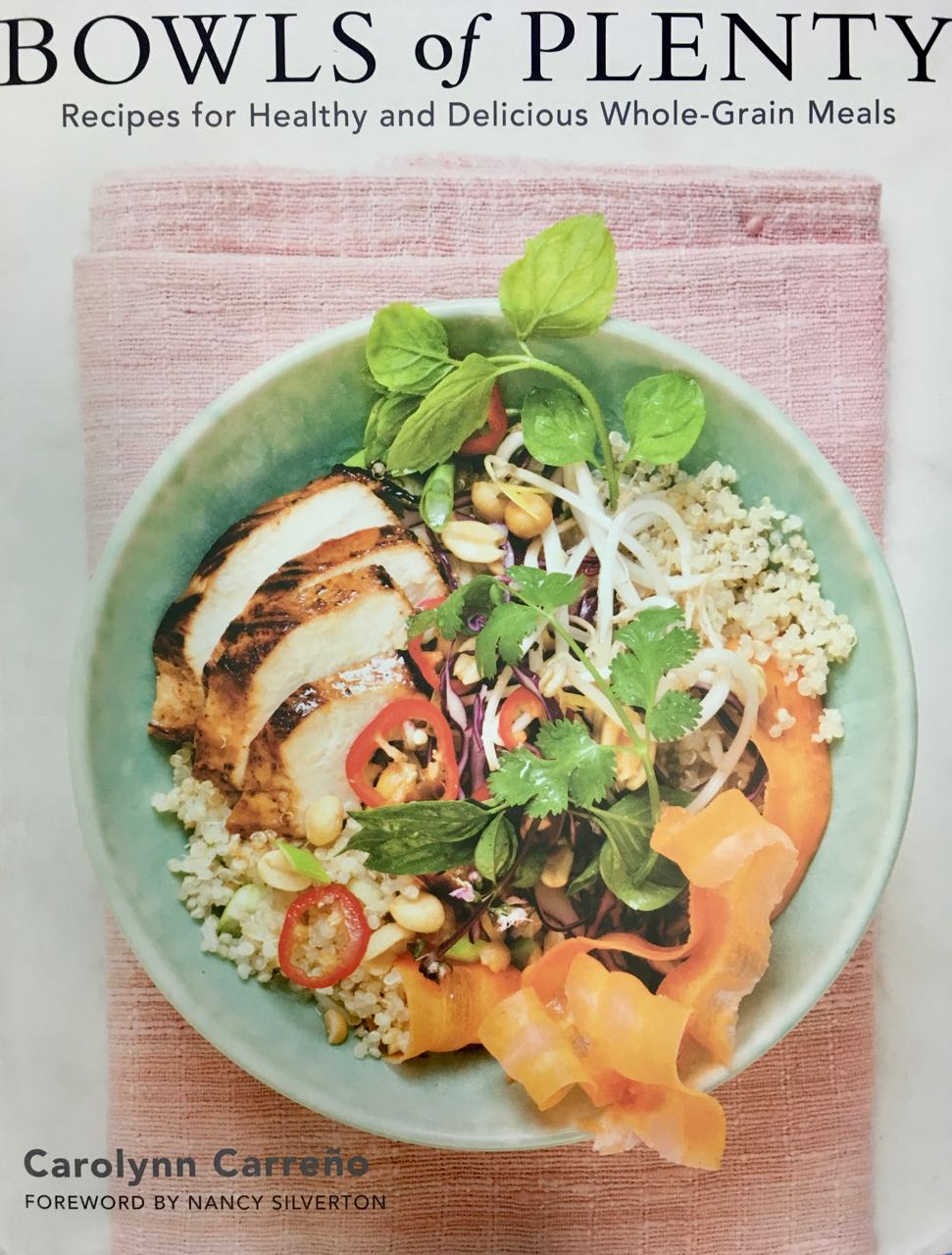 Bottom Line
So here's the deal, I like this cookbook, in case you didn't know that already by now. 😉 It's well written, it's beautiful and it showcases whole foods in such a fantastic and approachable way. This is the way to build a bowl – Carolynn nailed it!
Win a Copy!
And here's the good news! If you are a U.S. resident, YOU can win a copy of this book! Yay! What do you have to do? Simply drop a comment below with your name and your favorite whole grain and why! That's it! I'll announce the winner on Friday, here on the blog! 🙂
Hungry Now? Try my Southwest Buddha Bowl!
*Disclaimer – I was given a copy of this cookbook for review. But, I want you to know I would wholeheartedly buy it, had it not been given to me. It's that good! 🙂