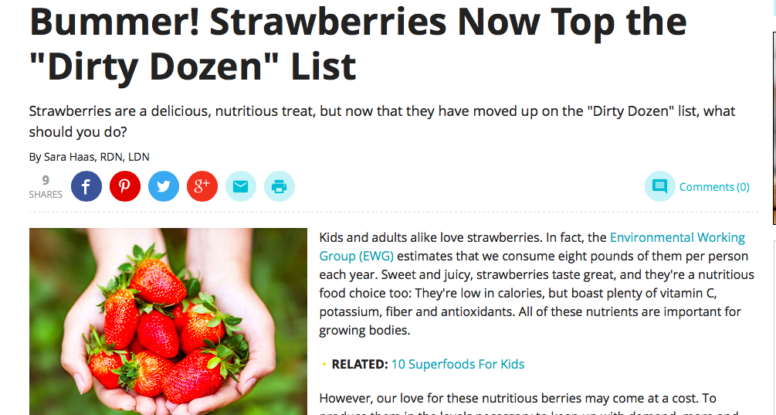 Strawberries are a delicious, nutritious treat, but now that they have moved up on the "Dirty Dozen" list, what should you do?
Strawberries recently moved up on the Environmental Working Group's "Dirty Dozen" list. Just what does that mean for you? Read my article on Parents.com to learn just what prompted the changes and what you can do! Hint, don't worry, you can still safely enjoy strawberries!
Click here for the full story on Parents.com. Don't forget to check out the EWG website to see the complete and updated Dirty Dozen and Clean Fifteen Lists.