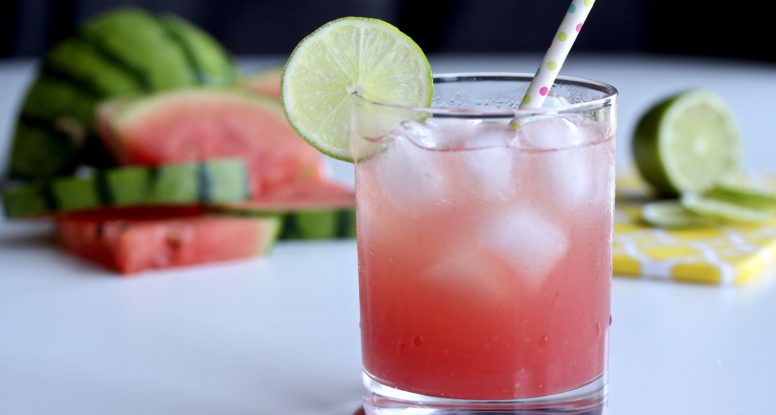 Watermelon Lime Agua Fresca
It's officially unofficial! THIS is the summer of the AGUA FRESCA! As designated by yours truly. But really, when it's hot out, why wouldn't you want to drink something this refreshing?
Sara, You Are Obsessed!
Why how kind of you to notice. Yes, indeed I am obsessed, but this obsession is valid. Hear me out! The agua fresca is a beautiful thing. For so many reasons. And I say this as a person who love plain old tap water. But if you want to up your "water game" this summer, the agua fresca is where it's at!
Okay, fine, explain yourself, Sara!
Well thank you, I will. In order to make it clear why I adore this delicious water beverage, I figured a list was in order. So here you go, the reasons as to why I love agua frescas!
They make water fun. Even though I love plain old clear water, I know that not everybody does. But everyone loves a fruity water that is simply gorgeous!
They help you stay hydrated. Yes, this ties into #1. If you think it's fun to drink water, well, then, you'll drink water, am I right?
They keep things interesting. Even I need a break from the norm. Because let's face it, repetition can sometimes equal BORING!  Changing the game gives you new perspective.
Who needs soda? Well you certainly won't after you've had an agua fresca! You can even replace the still water with sparkling water for a little extra bubbly!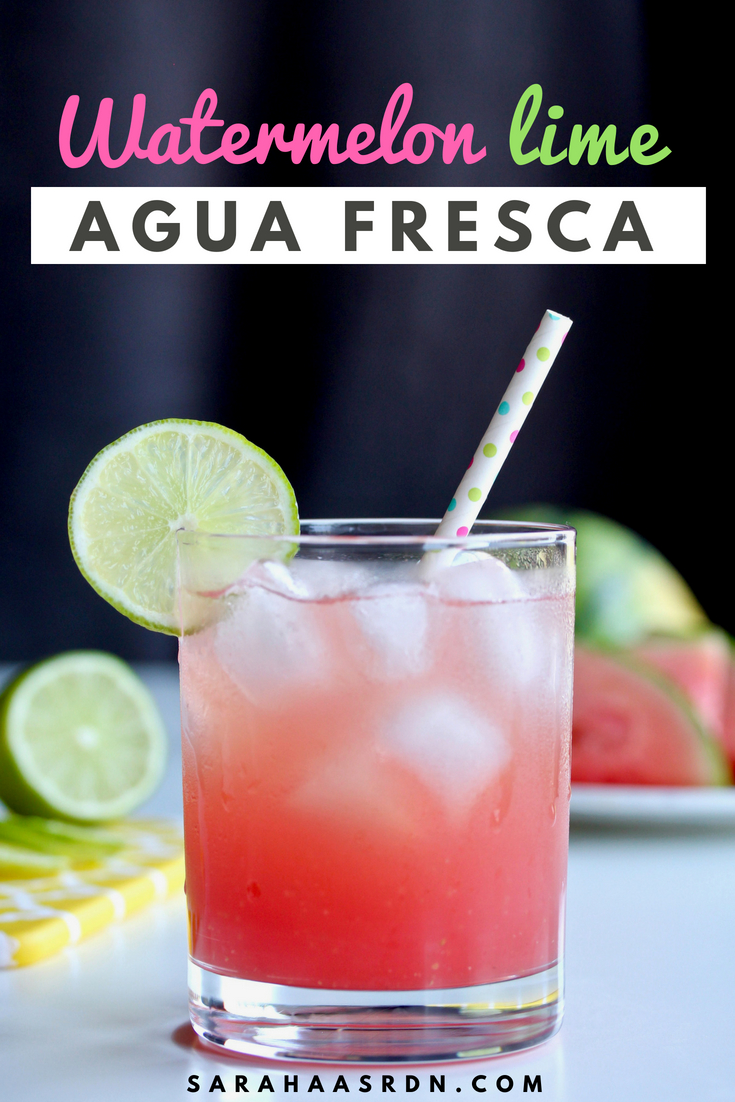 Now, tell me…
Are you going to make it the official unofficial summer of agua frescas? I thought so! Let me know if you've made them before. And if you'd like more ideas on fun flavor combos, let me know that too! And cheers to summer!
Print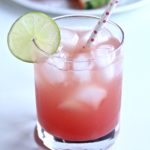 Watermelon Lime Agua Fresca
---
Description
It's the summer of agua fresca! I'm predicting it now that all you'll want to drink this summer is THIS refreshing beverage!
---
2 cups

cubed seedless watermelon

1

lime, sliced
lots of ice
---
Instructions
Place the watermelon in a blender and blend until smooth.
Set a fine-mesh strainer over a jar or small pitcher and pour pureed mixture through. Discard solids.
Add 2 cups water and the sliced lime to the jar or pitcher and stir to combine. If desired, add a little bit of honey or agave nectar to sweeten.
Fill 4 pint glasses with ice. Pour agua fresca evenly between glasses. Garnish with lime slices, if desired.