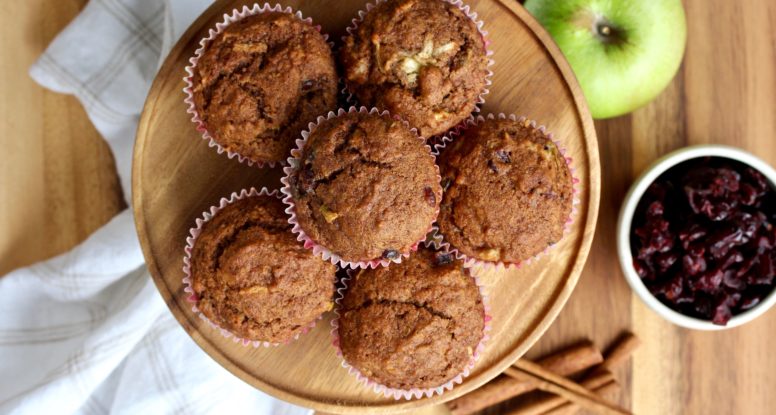 Applesauce Cranberry Muffins
When life is out of control, I bake. If you follow along here on my blog, you know this about me. Baking is my meditation. So when life ordered up devastation, I turned to my oven. My old reliable friend whispered, "I know what you need, comfort in the form of baked goods." Yes, oven, I sure did. And nothing was more comforting than warm, Applesauce Cranberry Muffins.
Baking Is My Meditation
Life recently handed me a bag of lemons. No, I take that back, a TRUCKLOAD of lemons. So many freaking lemons. And you know what? I didn't (and still don't, for that matter) really feel like making lemonade. Nope. Screw lemonade. I'm not making it. Nope. I'm angry, and lemonade will just not cut it. Clearly I needed to find something to calm me down, so baking it was. Besides exercise, baking is the thing that relaxes me…takes the edge off. Something about the measuring, the method of it all. It's a brilliant way to "turn off" the noise going on in my head.
Muffins? Really?
But what to bake? Honestly, it didn't really matter what I was baking, as long as I was baking something. Chocolate cake would've been good, but I would've eaten more of that than necessary. So, I made muffins instead, out of necessity. No, I don't need muffins, they're for the little sous chef. She needs a snack every day for school, so I've been dreaming up different muffin recipes so that she can have something fun and unique in her lunch. Such a good mom, right? 😉 And since fall is here, I felt like the muffin should embrace fall flavors. Enter the Applesauce Cranberry Muffins.
Applesauce Cranberry Muffins
Ironically, or perhaps not so ironically, the little sous chef proclaimed that she did NOT like these muffins. Say what??? Well, that seems about right. Something about the "bits" of apples in them that threw her off. Duly noted, little sous chef. More muffins for me, I guess. And I'm not sad about that because I love these muffins – because of the apple bits! Go figure. My advice? If grating the apples doesn't cut it for your little ones, try mincing the apple really fine before adding it to the batter.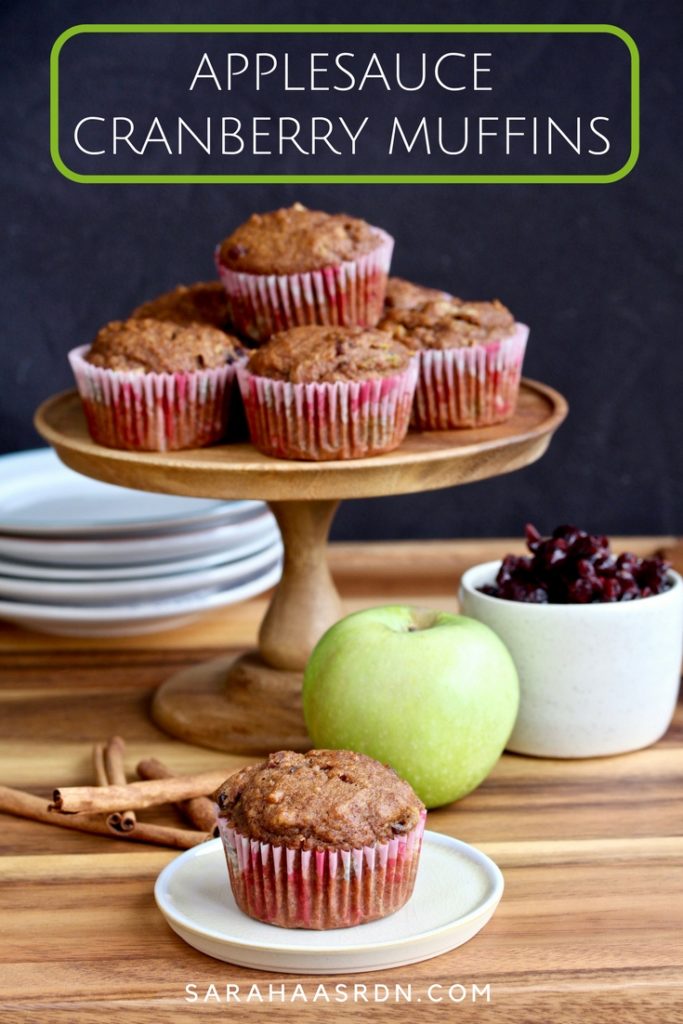 Making Muffins Out of Lemons
Even though life has thrown me a curve ball, I'm not going to let that get in the way of moving forward. Without divulging too much here, please know that I'm up to some pretty powerful things in the name of pregnancy loss. To find out, please head on over to Instagram. I've created a new account (@hope_after_miscarriage) to support anyone who has suffered a miscarriage. Because like me, they are carrying around a truckload of lemons and don't want to make freaking lemonade.
Print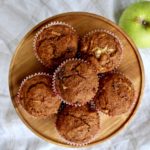 Applesauce Cranberry Muffins
---
Description
Muffins go fast around my house. And these are no exception. Applesauce keeps these muffins moist and little bits of cranberry and fresh, Granny Smith apple equals pure deliciousness!
---
1 cup

lightly scooped white whole wheat flour

1/2 cup

lightly scooped whole wheat pastry flour

1 1/2 teaspoons

baking soda

1/2 teaspoon

kosher salt

1 teaspoon

ground cinnamon

1/8 teaspoon

ground nutmeg

1/8 teaspoon

ground ginger

1/3 cup

vegetable oil

1 cup

applesauce

1

egg

1/2 cup

granulated sugar

1 teaspoon

vanilla extract

1 cup

grated Granny Smith apple

1/4 cup

cranberries, chopped

1/4 cup

chopped walnuts, (optional)
turbinado sugar, for dusting (optional)
---
Instructions
Preheat the oven to 375'F and line a muffin tin with paper liners.
In a large bowl, combine the flours, baking soda, salt, cinnamon, nutmeg and ginger.
In a medium bowl, whisk together the oil, applesauce, egg, sugar and vanilla. Pour wet mixture into dry ingredients and mix until just combined. Gently stir in apple and chopped nuts. Garnish tops with a sprinkle of turbinado sugar, if desired.
Fill muffin cups three quarters of the way full and bake for 20-22 minutes, or until a toothpick inserted in the center comes out clean.
Allow muffins to cool in tin for at least 10 minutes before enjoying.